Stuffed Jack-O-Lantern Bell Peppers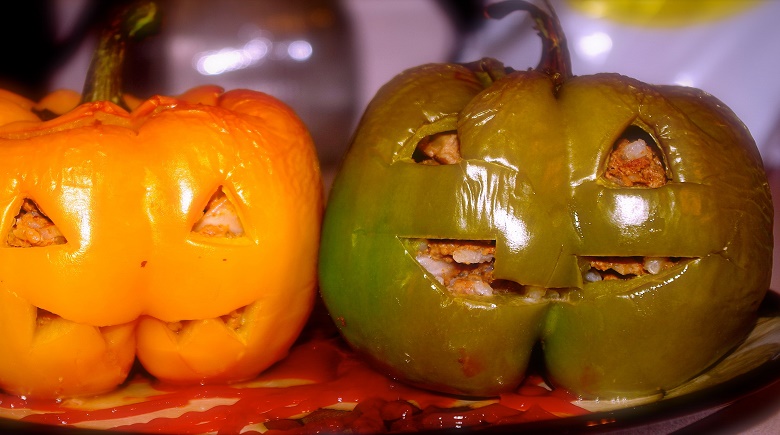 Directions
Prep 25 m

Cook 1 h

Ready In 1 h 25 m
Preheat oven to 350 degrees F (175 degrees C). Grease an 8×8 inch baking dish.

Lightly mix together the ground beef, egg, bread cubes, onion, tomato, garlic, chili sauce, mustard, Worcestershire sauce, salt, and pepper in a bowl.

Wash the peppers, and cut jack-o'-lantern faces into the peppers with a sharp paring knife, making triangle eyes and noses, and pointy-teeth smiles. Slice off the tops of the peppers, and scoop out the seeds and cores. Stuff the peppers lightly with the beef stuffing, and place them into the prepared baking dish so they lean against each other.

Bake in the preheated oven until the peppers are tender and the stuffing is cooked through and juicy, about 1 hour.