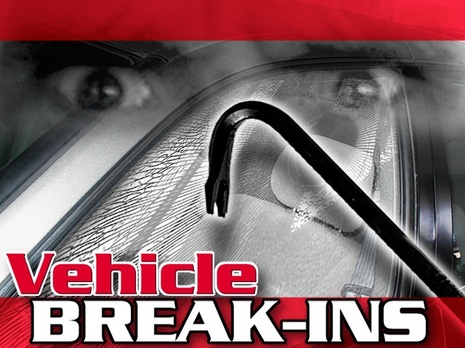 Lake Wales, Florida – On Monday September 26, 2016 Lake Wales Police were called to the Tower Point Circle Apartment and to a residence on Highpoint Drive in Lake Wales. Three separate vehicles were broken into at the apartments and one vehicle at the residence on Highpoint Drive. One victim reported sometime between 9:30pm and 6am an unknown subject or subjects broke her vehicle's driver's side window to gain access to her vehicle. The vehicle was rummaged through, but nothing of value was stolen. Another victim who saw officers with a neighbor advised that reported her rear passenger window had been broke. Officer's also observed where the suspect or suspects attempted to break the driver's side front window and passenger front window but were unsuccessful. Again, nothing was taken from the vehicle but it was rummaged through. Shortly afterwards officers were advised that another victim had their driver's side window broken and the victim explained they found their check-book which had been in the vehicle was on the ground, the vehicle had been rummaged through and cash was taken from the center console. Officer's were able to obtain latent prints from the scene.
Officers responded to Highview Dr. in reference to a vehicle burglary. The victim advised that between 2:20pm and 7:50am someone had opened the victims car door and the inside of the vehicle had been rummaged through. Noting appeared to be taken.
These crimes are currently under investigation.