Lake Wales Breakfast Rotary Club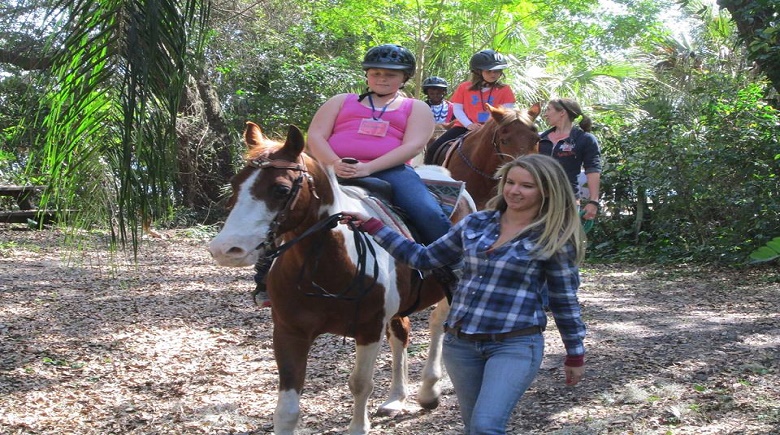 We are a membership of neighbors and community leaders, linking diverse perspectives and building relationships to take action in our communities at home and around the globe.
In 2016-17, our Rotary International Foundation turned 100.  That's a century of Rotary members changing lives and improving communities all over the world.  That's definitely something worth celebrating!  This summer our Rotary International Convention will be in Atlanta, Georgia.  Many local Rotarians will be going to the RI Convention to experience over 20,000 Rotarians worldwide coming together for training, leadership, and fun!
Through our Rotary International Foundation, Rotary members all over the world have supported thousands of projects to provide clean water, fight disease, promote peace, provide basic education, and grow local economies. We've also been a leader in the fight to eradicate polio worldwide.
The collective leadership and expertise of our 1.2 million members helps us tackle some of the world's biggest challenges, locally and globally. We are united by common values and vision for the future as we sharpen our focus with targeted specific causes that will reach communities most in need.
The mission of the Lake Wales Breakfast Rotary Club is "to be a service club that focuses on caring for the youth of our community while participating in Rotary's global efforts".
We are continuing to serve over 120 deserving boys and girls in our local elementary schools by sponsoring our Boys' Camp at Circle F Youth Ranch and Girls' Camp at Lake Aurora Christian Camp each year.  These camps provide a weekend of special activities such as horseback riding, kayak paddling , archery, and making s'mores around the campfire. Mentoring by counselors and Rotarians and making memories with new friends is an added bonus for students who are selected by their school.  We fundraise all year to provide this camping experience for children who may not get the opportunity to go camping.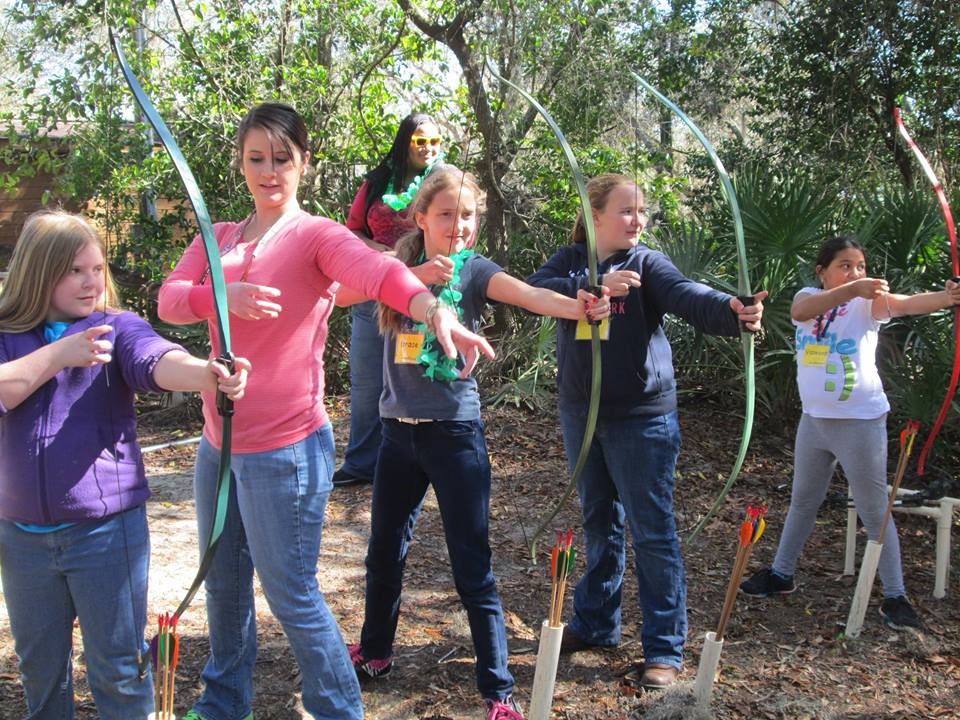 We also co-sponsor an Interact Club at Lake Wales High School and a Rotaract Club at Webber International University with The Rotary Club of Lake Wales.  Providing scholarships to Lake Wales High School seniors, sponsoring a student for leadership training, sponsoring a literacy project for community elementary schools, and providing community grants are some of the other local projects we sponsor.
Our club's work in Honduras keeps growing!  Honduras trips in the fall and spring, involving Rotarians from other clubs in our district and Southeastern University Enactus students, provide safety, clean water, education needs, and lifetime relationships with the neediest of the needy.
As Arch Klumph, founder of The Rotary Foundation, passionately reminds us, "We should not live for ourselves alone, but for the joy in doing good for others."
Discover who we are, what we do, and how we take on some of the world's most challenging problems.  We'd love the opportunity to share our Rotary passion with you!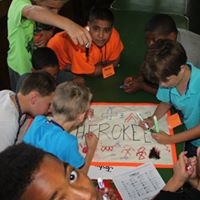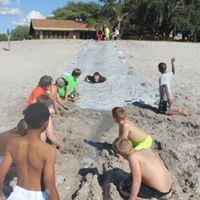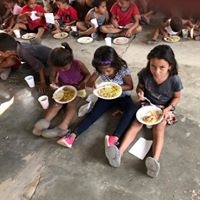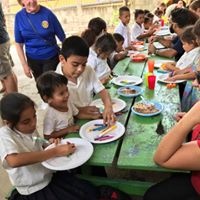 The Lake Wales Breakfast Rotary Club meets
each Thursday from 7:00-8:00 A.M. at
Bok Tower Garden's Blue Palmetto Café,
1151 Tower Blvd.,
Lake Wales, Florida.