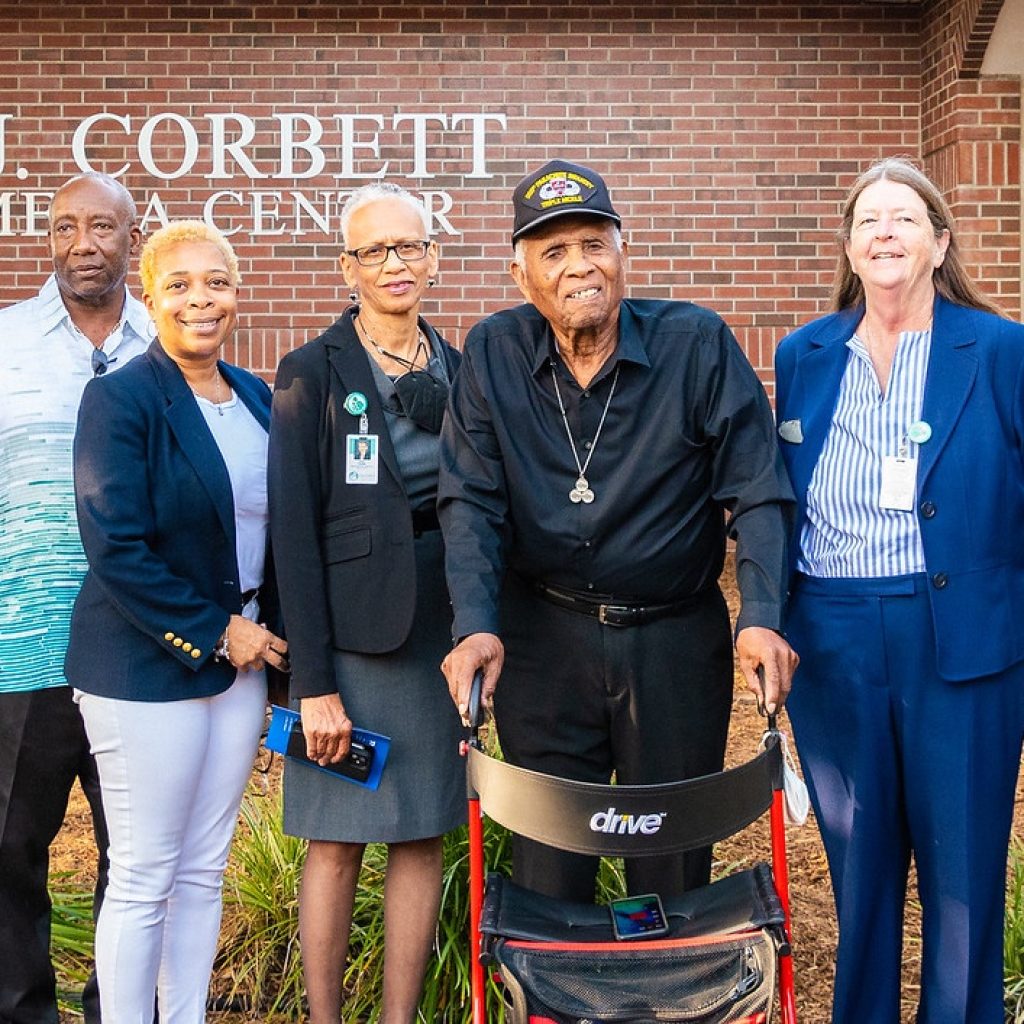 Press Release Polk County Schools
Jordan Jerome "J.J." Corbett wrote his name into history decades ago — and now, it's forever part of Union Academy.
Corbett, 99, watched today as Union Academy's media center was officially named in his honor. The distinguished veteran and educator was one of the Army's first Black paratroopers during World War II, and went on to become a math teacher and successful track coach at Union, his alma mater.
Corbett also taught and coached at Bartow High after integration, and spent 12 years as a member of the Polk County School Board. In January, the school board unanimously approved the dedication of Union Academy's media center.
"Mr. Corbett has invested his entire life into making the world a better place," said Superintendent Frederick Heid, during today's ceremony. "His selfless devotion to caring for his community — in particular making a positive impact on the youth of Polk County — continues to inspire us to become better citizens, educators and public servants."
Corbett offered brief remarks at today's event, thanking those responsible and reflecting on his life and faith.
"I hope I've lived the kind of life that this honor could be in my name," he said. "And I hope that I'll be able to represent you in any way that I can. God bless you."