PCSO detectives have positively identified the third suspect wanted for strong-armed robbery at the Lakeland Home Depot store as Exavier (AKA Xavier AKA Mya) Ellis Walker, DOB 01/22/1997, of Tampa. This suspect is also a male, dressed as a female.
PCSO detectives have obtained an arrest warrant for Walker for 1 count robbery. He is believed to be in the Tampa area.
His FL criminal history includes 29 prior felonies, and 22 prior misdemeanors. He's been in the HCSO jail as an adult three times, and sent to state prison for 2 years for robbery and grand theft. He was just released from state prison on May 1, 2017.
Below is his prior HCSO mugshot.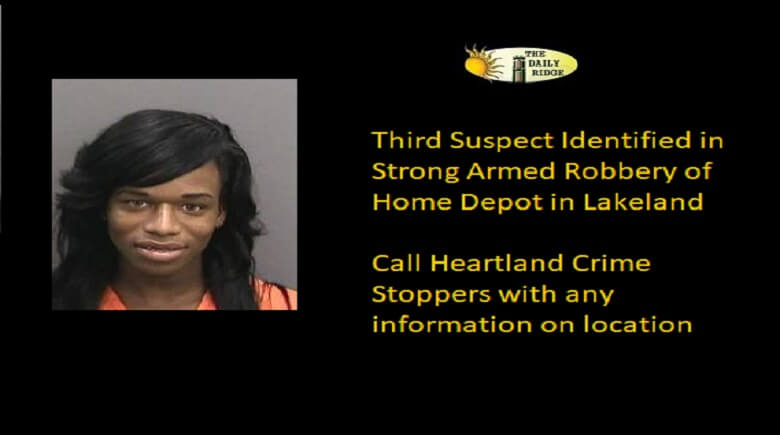 ANYONE WITH INFORMATION WHO WANTS TO REMAIN ANONYMOUS AND BE ELIGIBLE FOR A CASH REWARD IS ASKED TO CALL HEARTLAND CRIME STOPPERS AT 1-800-226-TIPS or LOG ONTO www.P3tips.com to submit your tip via the web. For a secure and password protected mobile app for your smart device, go to the app store and download the free "P3tips" mobile app. No caller ID, no recorded lines, no tracking cookies, no saved IP addresses. ANONYMITY IS GUARANTEED!