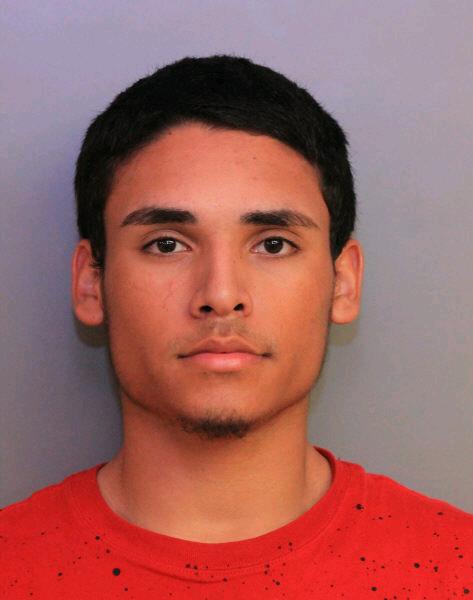 Kissimmee, Florida – A 19 year old Orange County man was arrested on 11/28/2016 after a simple traffic stop for illuminated lights under a car he was driving turned into multiple charges.
According to reports from the Polk County Sheriff's Office deputies tried to pull over a 2  door red Mazda at around 9:55pm near Palmetto St. in Kissimmee. Deputy reports stated that 19 year old, Jacob Santiago, failed to yield and actually accelerated at a high rate of speed in an effort to flee. The report goes on to say that Santiago allegedly fled directly at a unmarked PCSO vehicle which had it's emergency lights on. The deputy took evasive action to maneuver his vehicle out of the way just as Santiago went past.
Santiago continued to flee deputies until he lost control of his vehicle and crashed into a fence on Marigold Ave. According to reports Santiago took off running. A perimeter was set up and deputies eventually coaxed Santiago out of the woods.
Post Miranda Santiago allegedly advised he fled because the vehicle is not registered. The tag allegedly belonged to a friends father. Santiago allegedly advised he was driving directly at a law enforcement officer, but that he did not mean to.
Santiago was charged with fleeing to elude, aggravated assault on a law enforcement officer, leaving the scene of a crash involving property damage, resisting without violence, and attaching an unassigned tag to a vehicle and operating an unregistered an unregistered motor vehicle. He was arrested and transported to Polk County Jail.