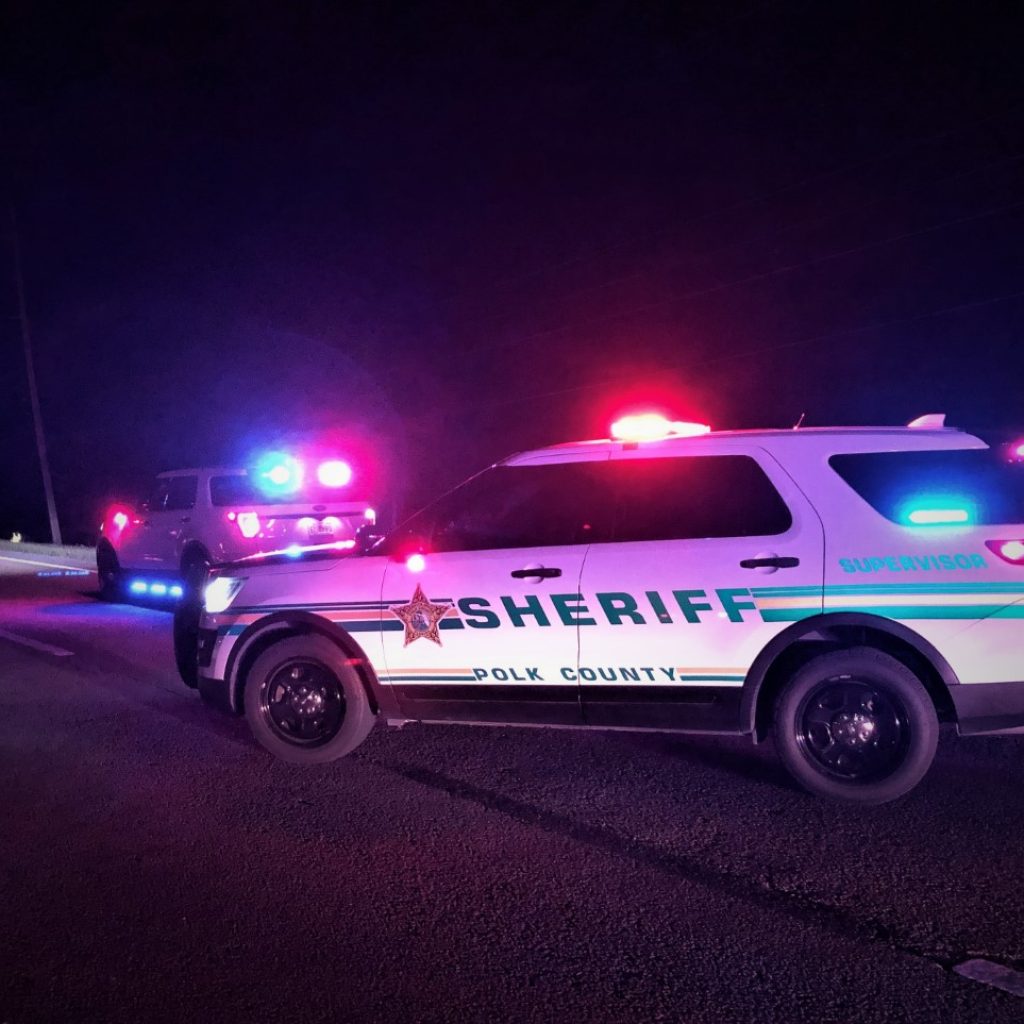 The Polk County Sheriff's Office is investigating a fatal crash involving one vehicle that occurred on I-4 Thursday evening, April 7, 2022.
Deputies responded to the crash scene on the eastbound lanes of I-4 near mile marker 52 at about 7:28 PM, along with Polk County Fire Rescue. The Florida Department of Transportation also responded to assist with traffic control.
Upon the arrival of first responders, 22-year old Sandra Diaz of Tampa was found deceased. 18-year old Maria Cruz of Tampa was transported to a local hospital but passed away shortly after arrival. A 16-year old boy from Lutz was also transported to a local hospital with minor injuries.
The PCSO Traffic Homicide Unit determined that Ms. Diaz was the driver of the red 2015 Toyota 4Runner. Ms. Cruz was a front-seat passenger, and the juvenile was sitting in the back. Diaz and Cruz were both ejected during the crash; neither was wearing their seat belt. The juvenile was wearing his seat belt.
According to evidence and multiple witness statements, the preliminary investigation shows that excessive speed was a factor in the crash.
The Toyota was travelling east on I-4 well over the 70-MPH speed limit. The vehicle's Event Data Recorder (EDR) indicated that the Toyota was going 93 MPH just prior to the crash.
Witnesses reported that the Toyota and another vehicle were both going very fast, and making lane changes, but the two vehicles did not appear to be racing each other.
"Seat belts save lives. The two who weren't buckled in, tragically died, while the one who was buckled in survived with minor injuries. But this could have been avoided; According to the witnesses and investigation, the vehicle was being driven recklessly and too fast. It is an example of why we started the Interstate 4 Initiative in September of 2020…to show people we are serious about cracking-down on this type of driving on I-4. Since it began, we have cited 397 drivers for going in excess of 100 MPH. "– Grady Judd, Sheriff.
The Toyota began to transition from the inside lane to the middle or outside lane, and Ms. Diaz lost control of it. The Toyota began to rotate, and then left the roadway off of the south shoulder and flipped. Ms. Cruz and Ms. Diaz were both ejected from the Toyota, which continued on until it came to a stop in the middle and outside lanes.
One lane of eastbound I-4 was able to be kept open to allow traffic to continue through, but three lanes were closed while deputies were on scene.
The investigation is ongoing.