Lake Wales Art Festival Celebrates 51st Year
by James Coulter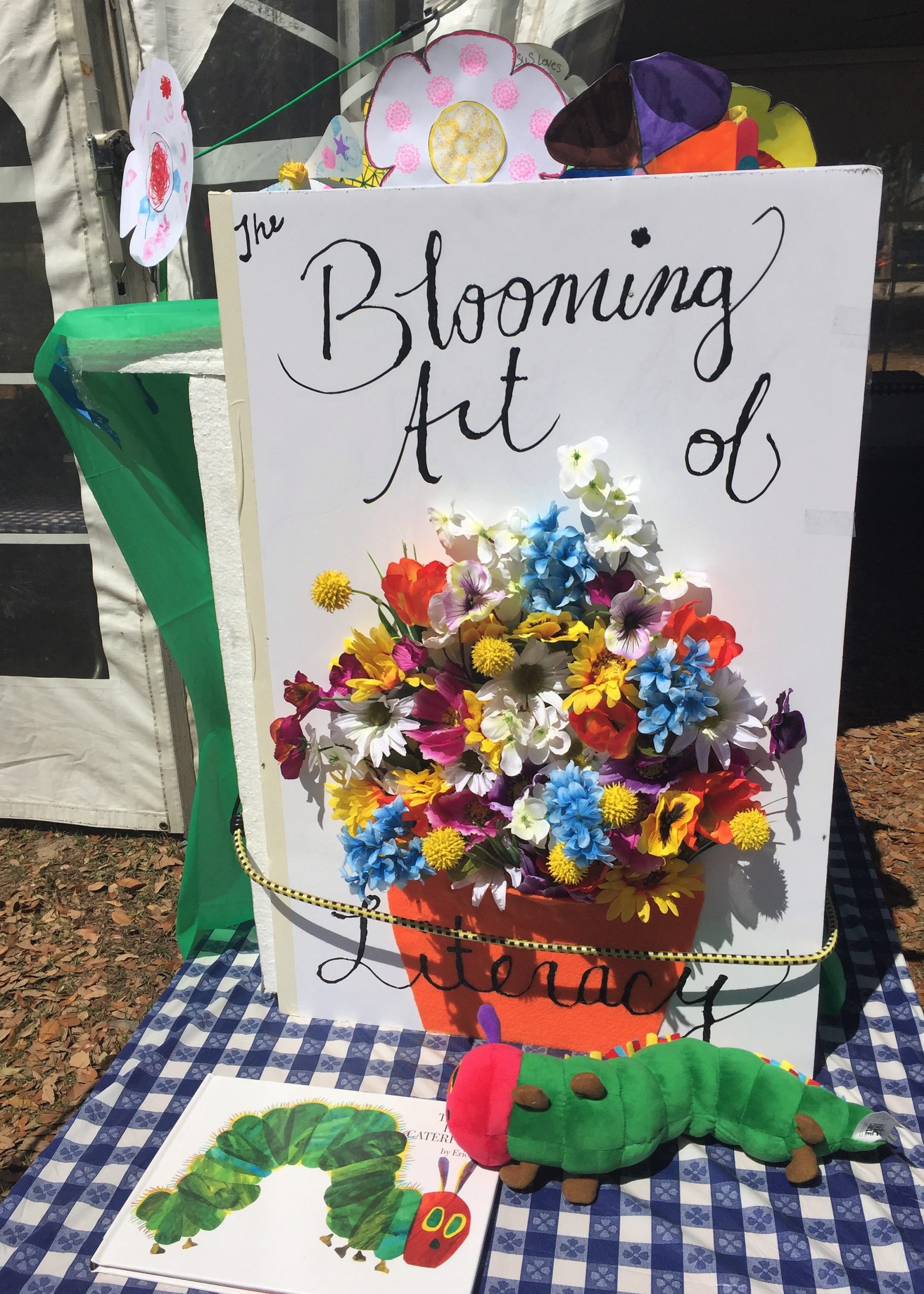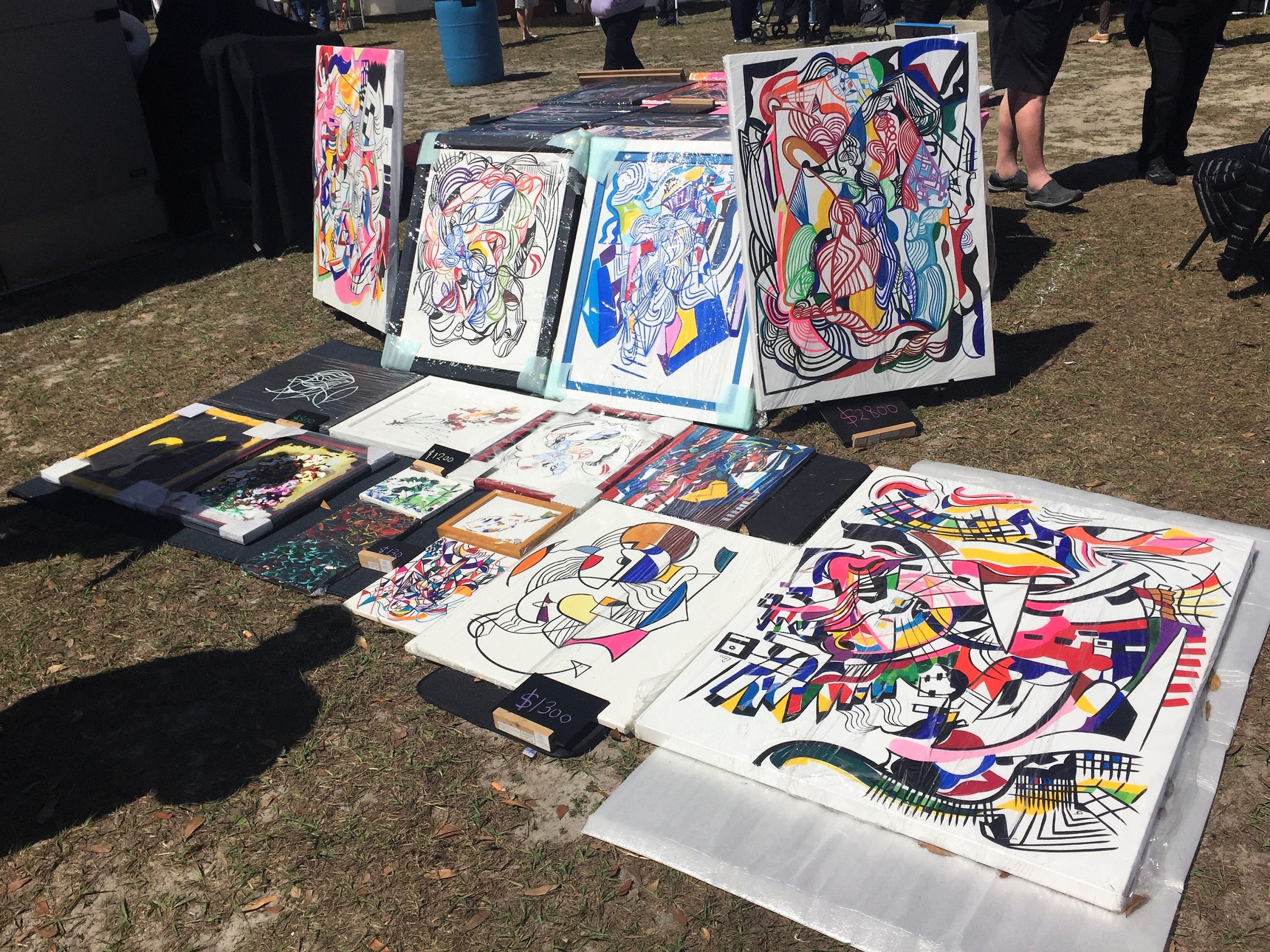 For nearly 40 years, Tim Peters and his wife have been etching natural landscapes and subjects into porcelain. They throw their vessels, then carve into them with a small knife when the material is completely air dry like chalk. They then fire the pieces to make them strong and translucent, sometimes with a glaze of iridescent colors.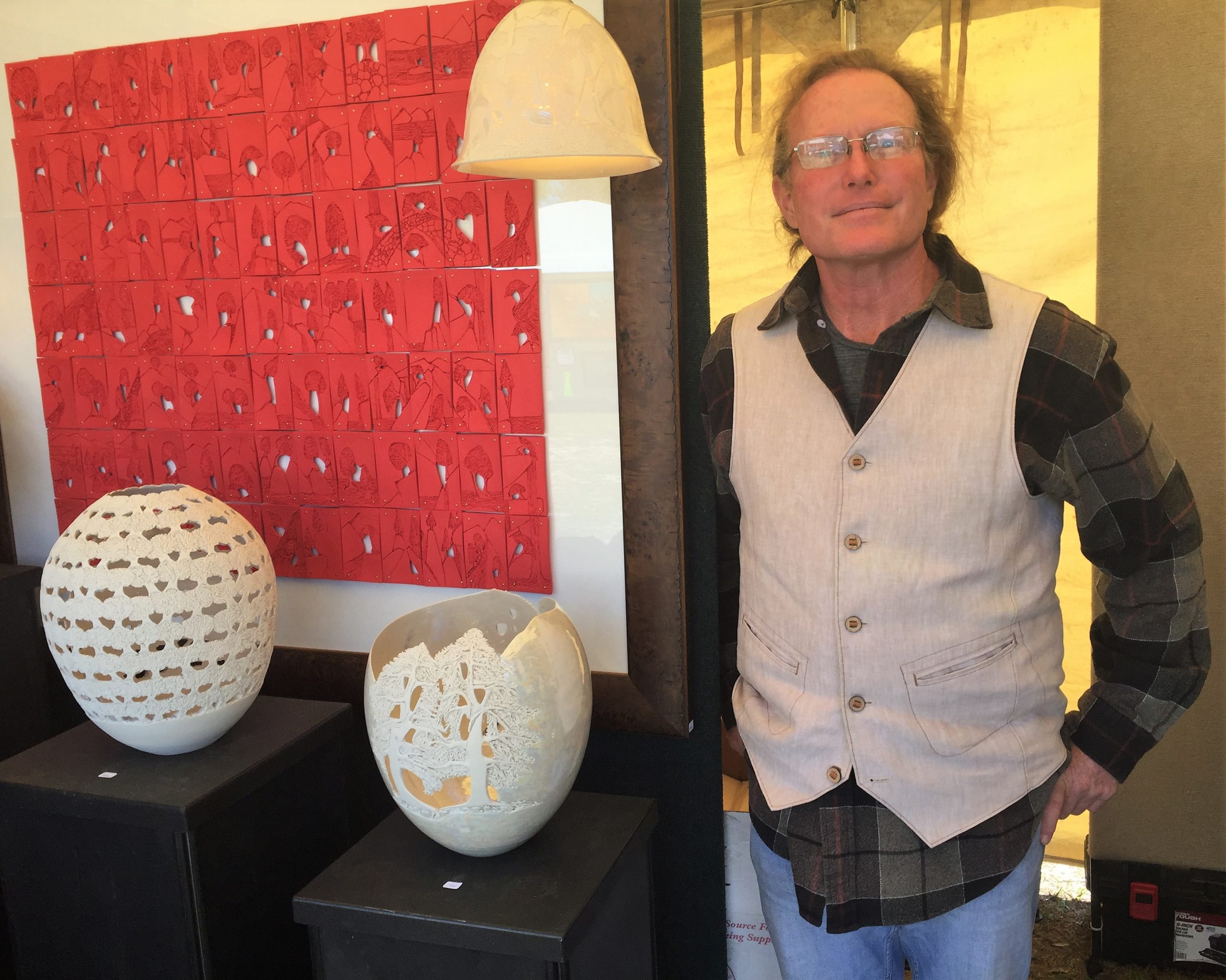 Like most good artists, Peters and his wife receive their inspiration from the natural world. They have traveled all over the country for 38 years and have visited countless landscapes that have inspired their work. However, rather than take direct inspiration from the scenery like a photograph, they instead take indirect inspiration, choosing to convey a vague impression.
"We no longer carve a single scene, but we remember where we have been and carve how we felt there," Peters said. "So, this is what the top of the mountain could have looked like through the lens of time, emotion, and maturity."
Peters received Best of Show at the Lake Wales Art Festival last weekend for his porcelain etchings. Of course, he felt "freaking great" about receiving the award, and he owes his success to his desire to always make a better art piece than his last. As someone who has been visiting the show since it
"I like the people who come to this show," he said. "I like the committee that put the show together, it is a nice show to do physically and monetarily."
Peters was one of several dozen artists who attended the Lake Wales Art Festival last weekend. Presented by the Lake Wales Arts Council, the festival allowed artists and craftsmen of all types to congregate at Lake Wailes Park, showcase their artwork, and participate in its contest for various awards.
David Hunter received the Judge's Choice for his etchings and sketches of Florida landscapes and wildlife. He has worked as a full-time artist for 43 years, both creating and teaching his craft.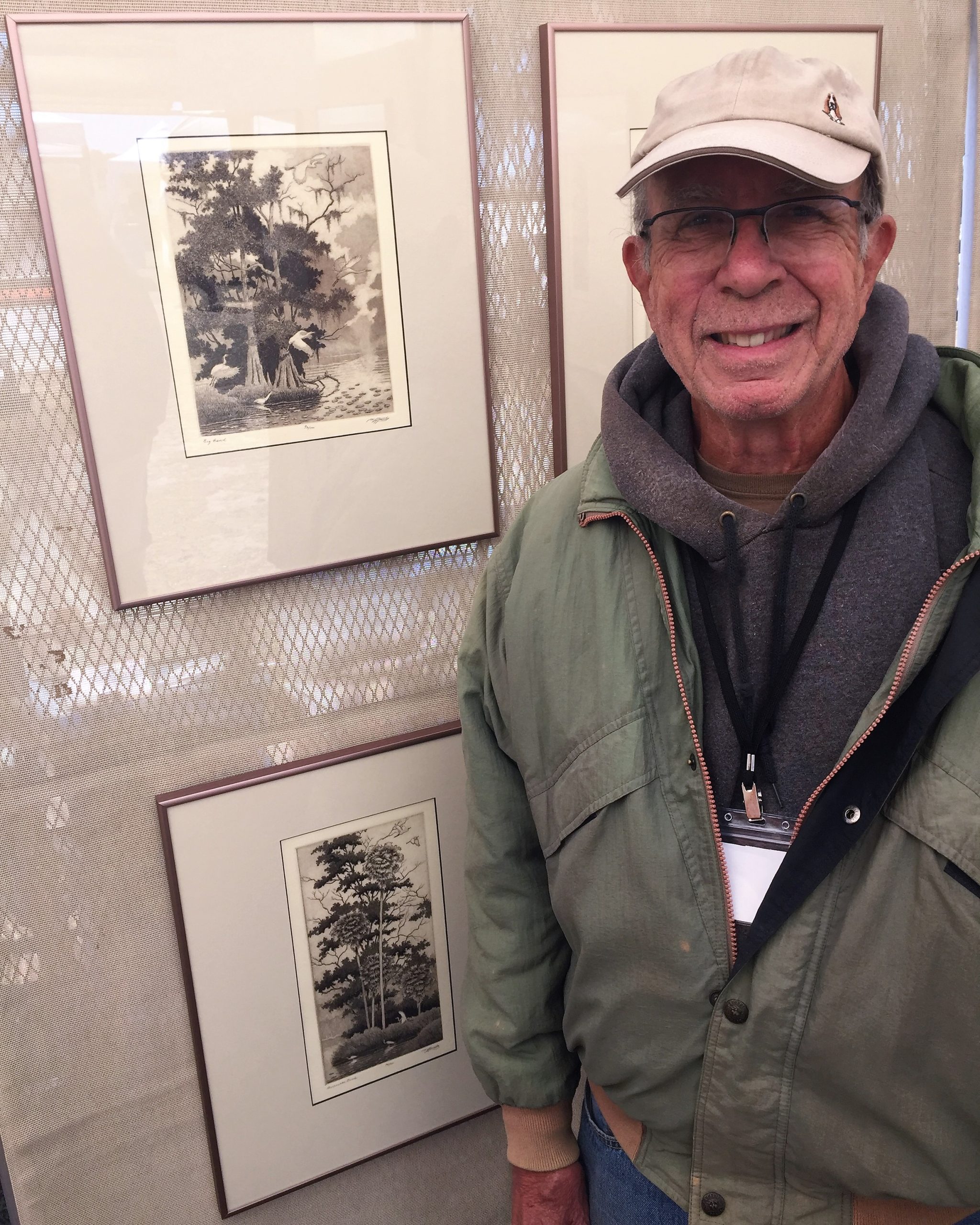 He has attended the festival for many years and appreciates the camaraderie among fellow artists. He considers himself more of a casual artist, so he never really expected to win. Nevertheless, he appreciated his prize.
"It feels good," he said. "Art is something I have always done all my life, I never expected to do anything with it, so I make my living with art."
Voenlis Delgado was one of the many artists who received an award for excellence and merit. He received his award for his metal art sculpture. As someone with experience in automobile repairs and fishing, he combines both interests with sculptures of fish and other marine animals created from auto and motorcycle parts. Some are painted with natural colors, others with automobile paint.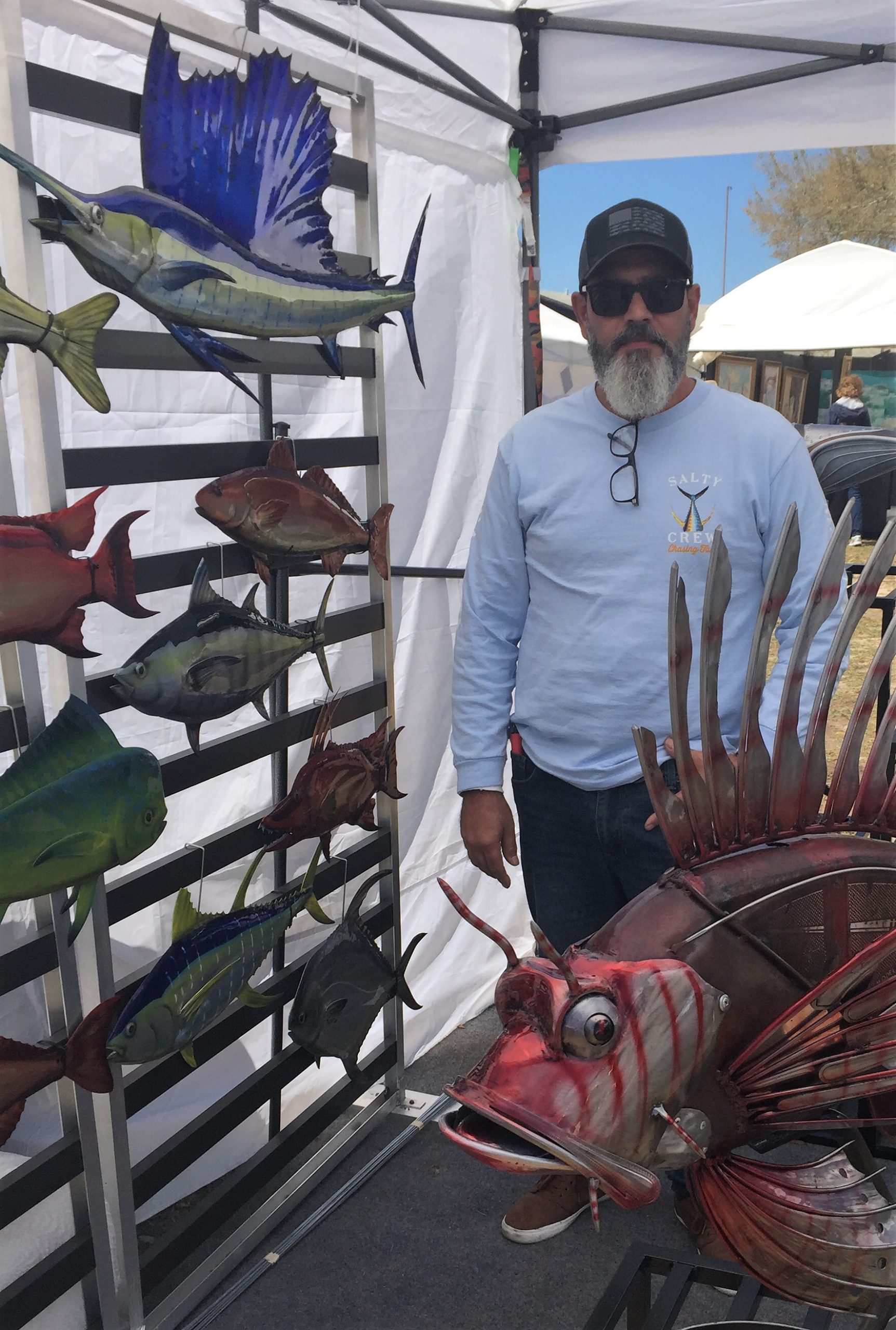 "I am a fisherman," he said. "I love the ocean. I wanted to create something dedicated to the ocean. Life on the water and in my work inspired me. I have been in the motorcycle industry for a long time, a lot of hand-forming metal and all that. That created a larger work."