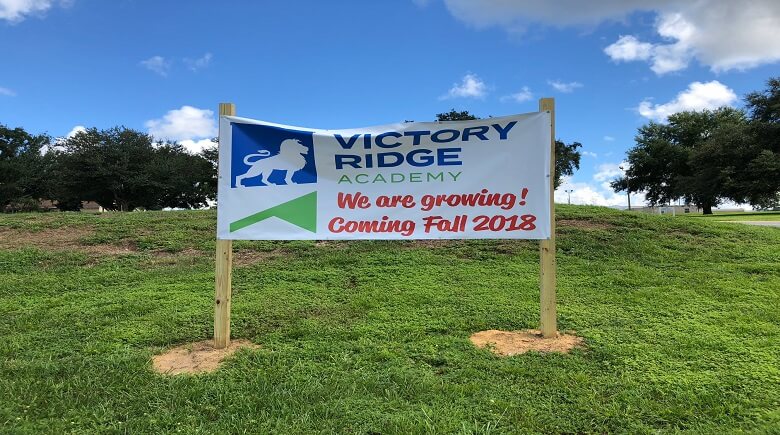 Lake Wales, Florida, August 7, 2018 – On Monday, August 13, 2018, Victory Ridge Academy will celebrate the opening of its expanded campus, located at 501 Burns Avenue, Lake Wales, FL 33853.
The property, formerly owned by High Point Church, was originally purchased in 1974 with several expansions over the years. While High Point Church will still be open to the public for church services on Wednesday evenings and Sunday mornings, the facilities will operate as a school during the week.
"High Point Church leadership had actually had conversations and prayer about the idea that maybe, after 45 years, we would be more effective in a different location.  So, when the talks began with Victory Ridge we sensed this was a divine opportunity. We are very happy that God saw fit to let us do this deal with Victory Ridge Academy. They are great neighbors and we have had a solid relationship with them over the last several years. The service and education they provide is so important and unique to families in our area that it is a double blessing that the sale of our facility meets their need and ours as well. It is a 'win-win' for our organizations and for the community of Lake Wales," said Pastor Jack Hilligoss.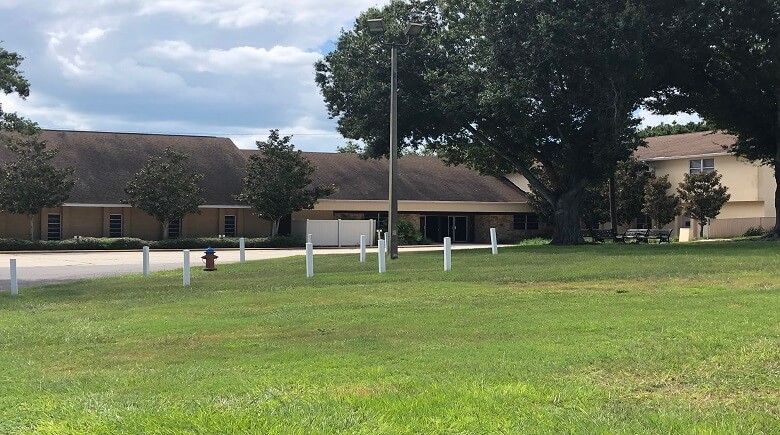 Beginning in the 2018-2019 school year, Victory Ridge Academy's expanded location will house our cafeteria, Pre-K 1 and Supportive 1 classrooms, grades 3-5, and extra-curricular classes such as P.E., art and music. This school year, it is Victory Ridge's goal to expand the building to include six additional classrooms and plans to add an elevator and many new classrooms for the 2019-2020 school year.
"We at Victory Ridge Academy have been praying about our next step, our next real building ever since we broke ground a few years ago.  When the school began as Our Children's Academy, we were known as the "portable city" school.  We continued to grow in size, but portable by portable. Over that time High Point Church was a tremendous partner, neighbor and supporter of our cause.  Once we purchased our new land, we promised we would work towards a more permanent solution for our students and staff. We were in for such a blessing when we realized an opportunity for both organizations to prosper would give us more than just a real building, it would almost complete our campus, and more! When God has a plan, it's best to just step aside and let it happen. And it did. We continue to work with Pastor Jack and his staff on a regular basis and know that our partnership might look a little different than before, but we will continue to work towards touching the lives of the communities we both serve," said Steve Whitaker, Executive Director of Victory Ridge Academy.
Victory Ridge Academy is a Title 1, 501 (c) (3) non-profit public charter school that exclusively serves children with special needs. Victory Ridge Academy is based on the belief of the administration, staff and Board of Trustees that early intervention is crucial to helping children and young adults with special needs to cultivate healthy lifestyles and grow into well-adjusted persons. It is the school's belief that students need a safe, positive and nurturing learning environment to develop communication skills, social skills, academic and technical skills in order to build their self-confidence and become productive members of society.
For more information about Victory Ridge Academy, please visit the Academy's website at www.victoryridge.org