Come join the fun December 2nd at 6PM
Make sure you come to the parade with an empty stomach! There will be lots of food at Christmas in the Park event immediately following the parade until 9:00 PM.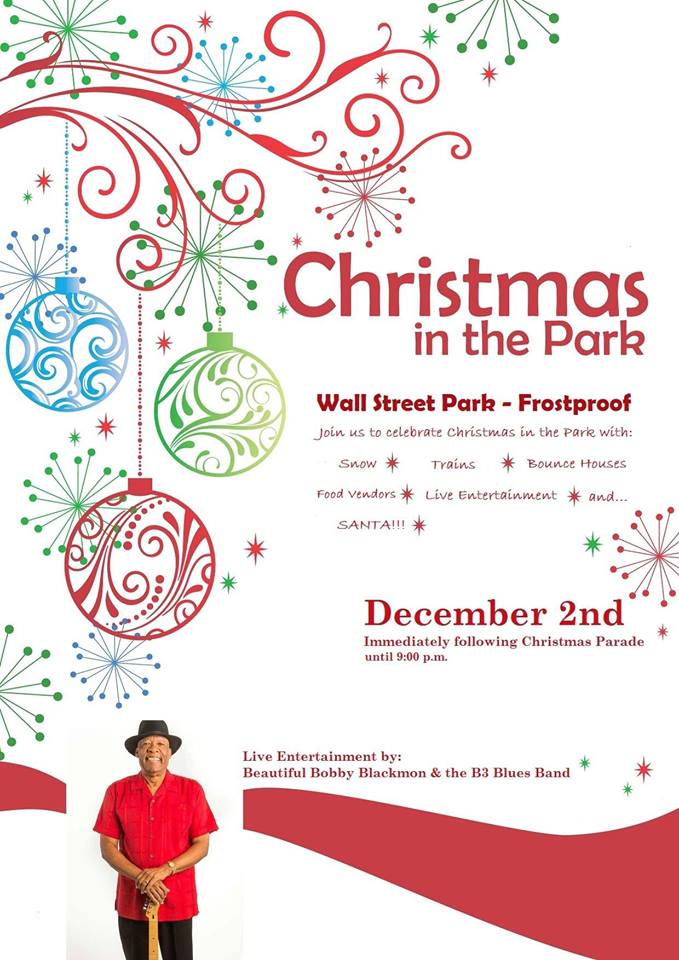 Whatcha Got Cookin will have hamburgers, hot dogs, pulled pork sandwiches, chips and drinks for sale.
Wayne & Flo Gay with The Peanut Shack will be serving up boiled peanuts & kettle corn for sale.
Vintage Doughnuts, LLC will be making fresh cake doughnuts on the spot for your enjoyment.
The Frostproof Lions Club will be offering hot chocolate free of charge.
Emmanuel Baptist Church will be serving hot coffee and cookies free of charge.