2nd Annual Frostproof Boots n' Lace
by James Coulter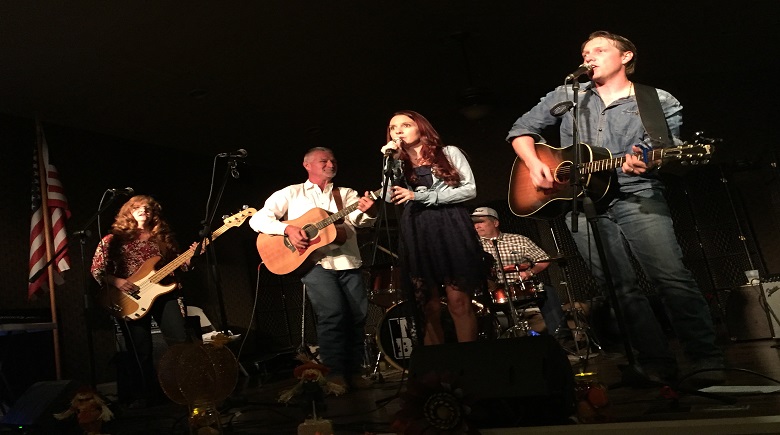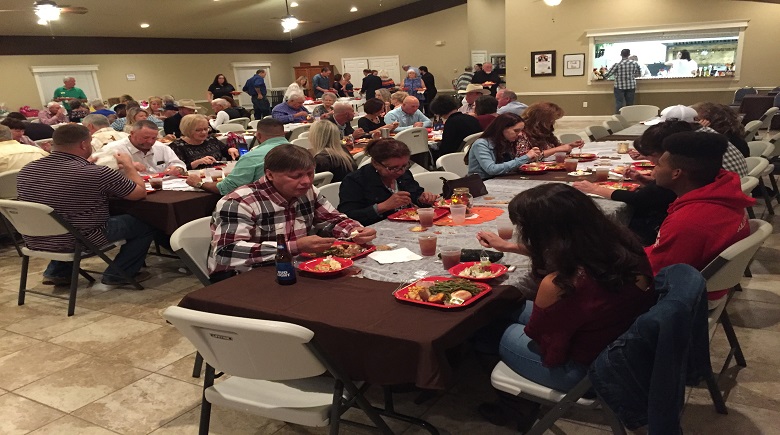 More than 100 Frostproof business owners and other local residents gathered for a night of music, food, and especially dessert for the second annual Boots n' Lace Bash.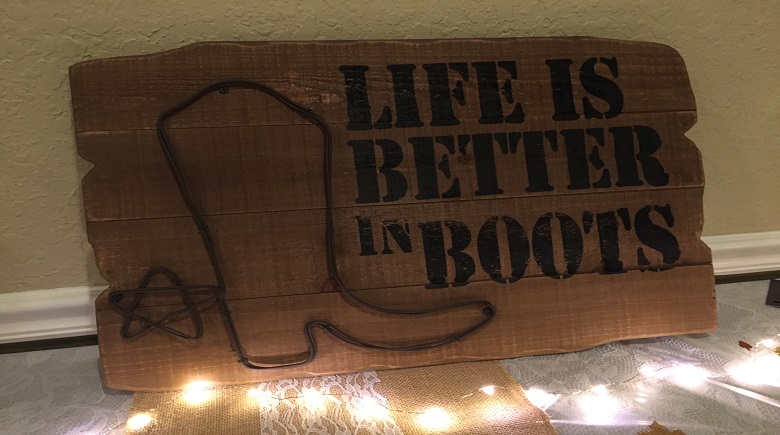 This annual fundraiser for the Frostproof Chamber of Commerce allows Chamber members and other locals to enjoy a fun night of food, live music, and other festivities.
The big draw that evening, other than the dinner and music, is the raffle, which allows every ticket purchased a chance to win a $5,000 grand prize.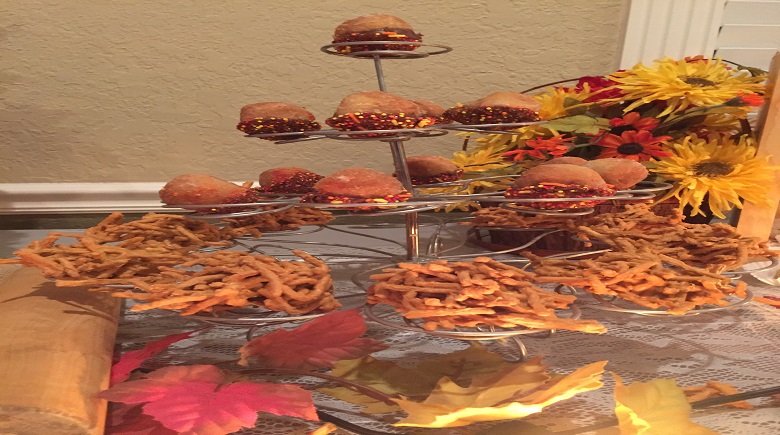 "That is a big draw in for everybody, [to] get a little extra Christmas money," said Kelly Banks, Chamber of Commerce Coordinator.
Other festivities include a silent auction, 50/50 raffle, and even a "cooler of cheer" with a cooler filled with various raffle items.
The Frostproof Chamber has been hosting their annual fundraiser for the past 15 years, which was previously the Spring Social, and later the April Fun Night, before being moved from the spring to the fall as it is, Banks explained.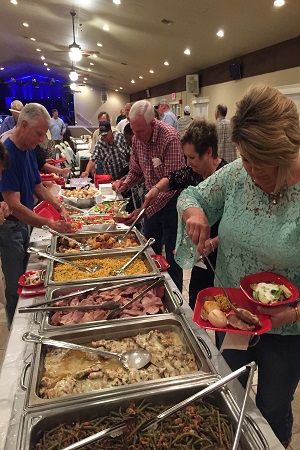 "It was wonderful," she said of last year's event. "Everybody had a great time, [and] we are ready to do it again. Everything can always be better."
This year saw a few more items added to the guest-favorite dessert bar, along with a performance by the Nathan Baldwin Band from Fort Meade.
Providing dinner that evening was Cam's Catering with chicken piccata, garlic roasted new potatoes, southern style green beans, whole corn, garden salad, and yeast rolls.
Sponsoring this year's event were the yearly sponsors of Save-A-Lot Frostproof, Citizens Bank and Trust, and BHG, along with 40 other individual and business sponsors.
For many attendees, being able to gather and socialize with one another in a formal yet casual setting is a major draw.
Tenny Crowley, former Frostproof City Manager, who was recently named this year's Frostproof Woman of the Year (which she considered to be a humbling experience), loved having the opportunity to socialize and mingle with local residents and business owners.
"It is an awesome event," she said. "[I love] being able to partner with business leaders, [and to] continue to make this event a great event, and to bring in more partners and support the businesses and the city of Frostproof."
For Vice Mayor Martin Sullivan, this event is his favorite among the other Chamber events, what with the entertainment, the food, and especially the good company.
"This bash is our favorite event of the year," he said. "It always draws a good crowd and they always have great entertainment and a good group of people."
With this year's event exceeding expectations, the expectations for next year's event remains just as high, with everyone involved looking forward to next year, Banks explained.
"We hope that it keeps going and that everyone keeps coming…and supporting our Chamber of Commerce," Banks said.