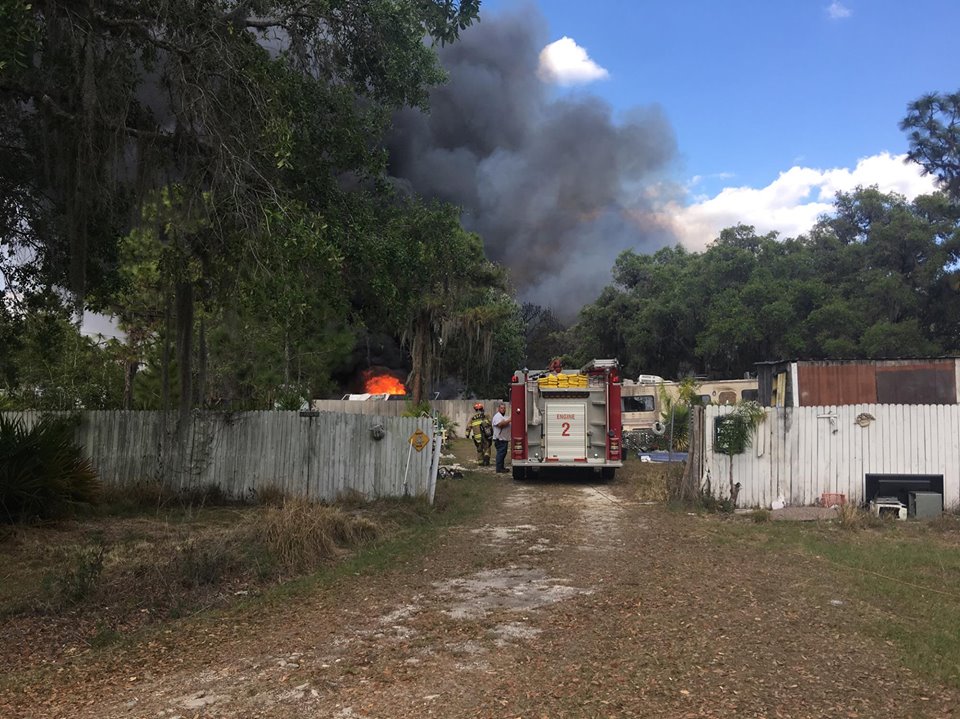 Update: Polk County Fire Rescue and the Florida Forest Service are assisting Frostproof Fire Department with a structure fire and a brush fire. At this time we cannot confirm if the structure is a residential home. Just after 5 p.m. firefighters were dispatched to 1870 Lake Reedy Boulevard S in Frostproof. The brush fire spreads across approximately 5 acres.
Law enforcement has blocked Lake Reedy Blvd. S while firefighters battle the blaze.
Frostproof, Florida – According to the Polk County Fire Rescue spokesperson a brush fire involving a structure is currently occurring near 1870 Lake Reedy Blvd. in Frostproof. At this time there are no additional details regarding how the fire started or when exactly it started.
Crews are on scene from Frostproof Fire Department and Polk County Fire Department at this time. We will update this article as more information comes available.