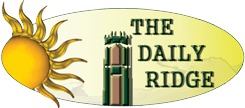 – Winter Haven Police Press Release –
Winter Haven Police have charged a Lake Wales man in the shooting death of Jimmie Lee Rogers, Jr.
Today (12-27-16) detectives charged 26 year-old Julian William Bird, (2206 Karen St., Lake Wales) in the Nov. 18 early-morning shooting death of Jimmie Lee Rogers Jr. as he arrived at his apartment parking area.
Detectives charged Bird with first-degree murder and attempted armed robbery. Bird is currently in the Polk County Jail on first-degree murder charges in the death of a Lake Wales gas station owner in October of this year. On 12-24-16, Lake Wales detectives charged Bird in the death of Mohammed Allam.
Based on tips and coordination with the Lake Wales Police Department detectives, Bird was identified as the shooter in Rogers' death. Subsequent interviews revealed that Bird and two others (yet to be identified) decided they were going to rob Rogers and waited for him at his Ave. J NW apartment complex. When he arrived, Bird confronted Rogers at the driver's side window before Rogers put his vehicle in park. Bird fired into the car striking Rogers causing his foot to come off of the brake and sent the vehicle rolling into the back of an adjacent apartment. Rogers died at the scene.
"Once again, this is evidence of how committed our detectives are and the tremendous cooperation we receive from other agencies in our County to get these dangerous criminals off the street" said Chief Charlie Bird.