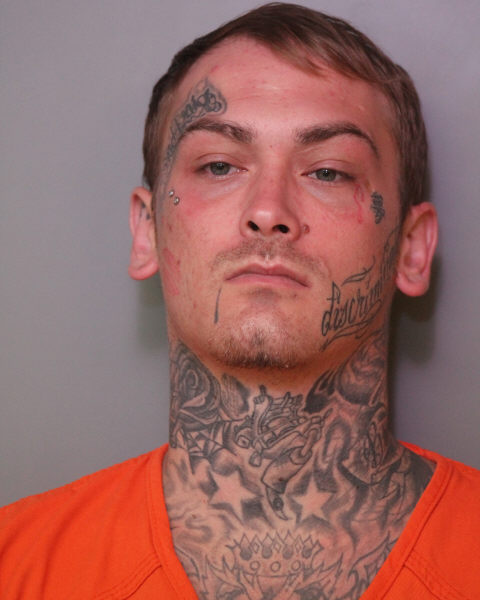 Lakeland, Florida – According to a Polk County Sheriff's Office arrest affidavit, 23 year old Brandon Skylar Gaskins, has been arrested for Attempted Murder 1st Degree, Robbery with Firearm/Deadly Weapon, Conspiracy Commit Armed Robbery, Tampering with Physical Evidence (2x), Violation of Pretrial Release Condition for Battery (2x). According to reports the suspect, Gaskins, allegedly shot the victim, Bryant Brantley, over money. The incident occurred on 6/29/2016 at a residence on 4th Street SE., in Lakeland, Florida. The victim was allegedly shot in the leg by Gaskins with a small caliber round (presumed to be .22). After allegedly shooting the victim, Gaskins is accused of trying to get $700.00 from the victim. According to witnesses, the victim allegedly owed Gaskins.
According to reports deputies arrived at the residence on 4th St. SE. in reference to a armed robbery call. They found out when they arrived that the victim was transported to Lakeland Regional Health Medical Center for treatment. According to medical staff at the hospital the victim suffered a gunshot wound to the leg which narrowly missed the femoral artery. The suspect allegedly left the residence between the time of the shooting and the time the police arrived. Witnesses advised that the suspect left the residence wearing different cloths than he wore during the incident with the victim. According to reports a witness advises Gaskins attempted to light a bag on fire and threw it out the window of a car while driving down the road. The suspect also allegedly threw another bag in a dumpster at a different location. According to a witnesses the suspect allegedly told her he had flushed a shell casing down the toilet.
After the suspect arrived back at the residence on 4th St. SE. he was arrested by deputies. During a post Miranda interview the suspect advised the victim owed him $30, but he was not concerned about it. The suspect denied robbing & shooting the victim. He advised that only learned about the victim being injured through the investigation. The suspect also denied tampering with any possible evidence related to the investigation.
Gaskins has an extensive arrest record in just the past year. He has been arrested for Battery – Prior Conviction, Shooting Into A Building, Culpable Negligence Expose to Harm, Violation Of Probation DUI Hillsborough County. Currently he remains in jail.