by James Coulter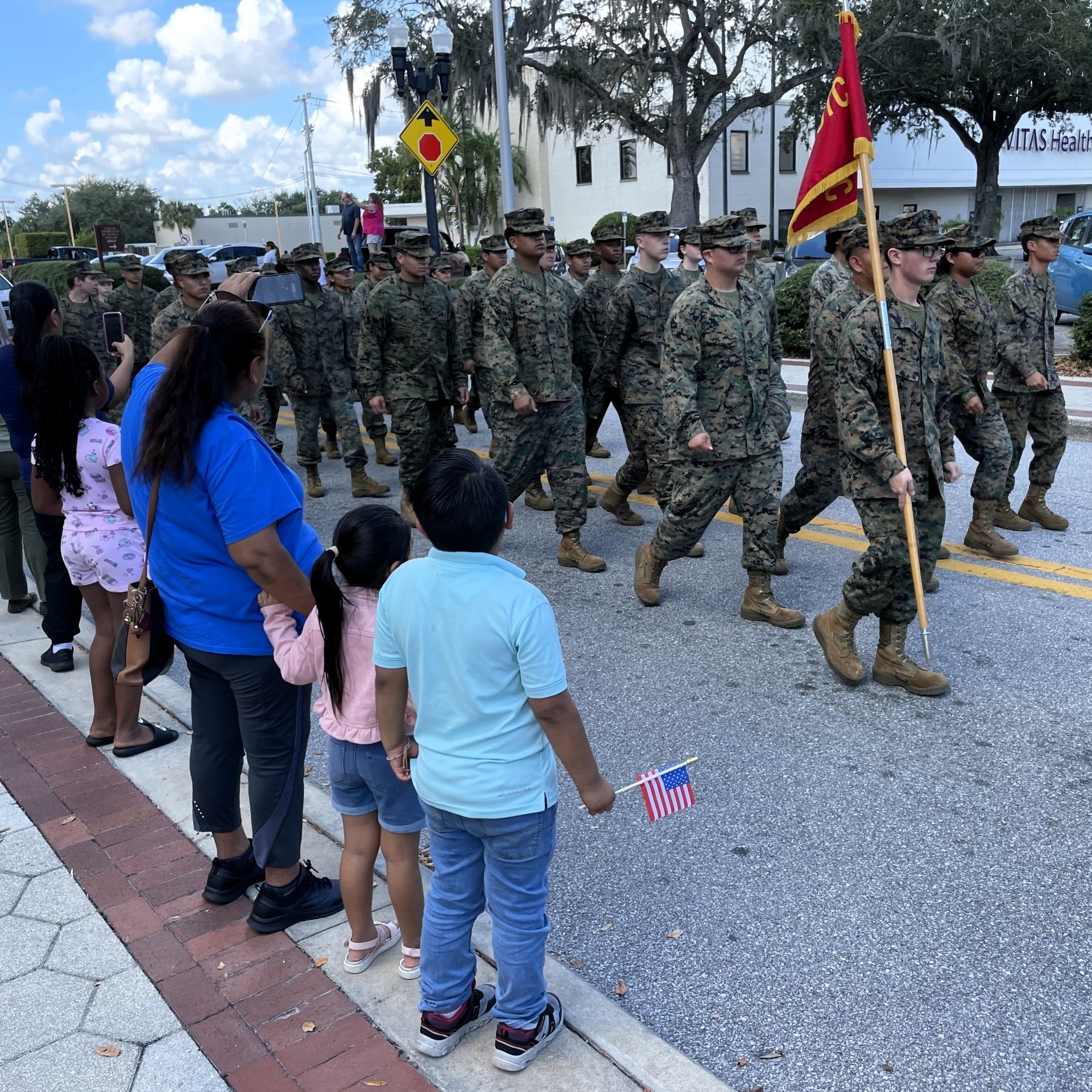 Occurring between World War II and the Vietnam War, the Korean War has been relegated as a mere footnote in American history. Yet the war itself proved quite pivotal, being a major conflict in the Cold War and the most destructive war in the modern era.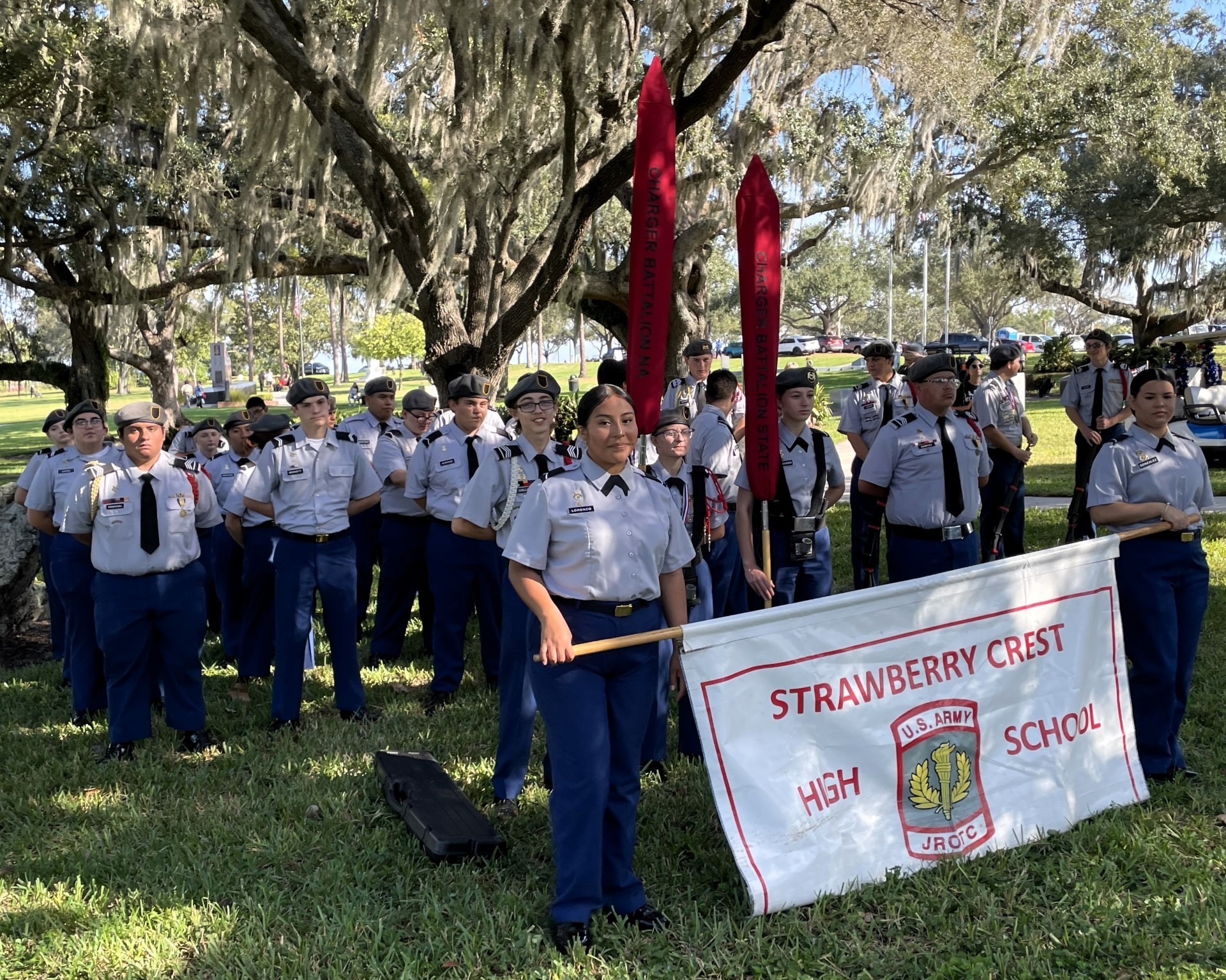 After World War II, the Korean peninsula was divided between Russian influence in the North and American influence in the South. So, when war broke out in 1950, it quickly became the first crisis the newly-formed United Nations faced.
This "police action", as the war has been classified, lasted three bloody years, and while fighting stopped in 1953, an official peace treaty was never signed, and thus the war has essentially been continuing to this day.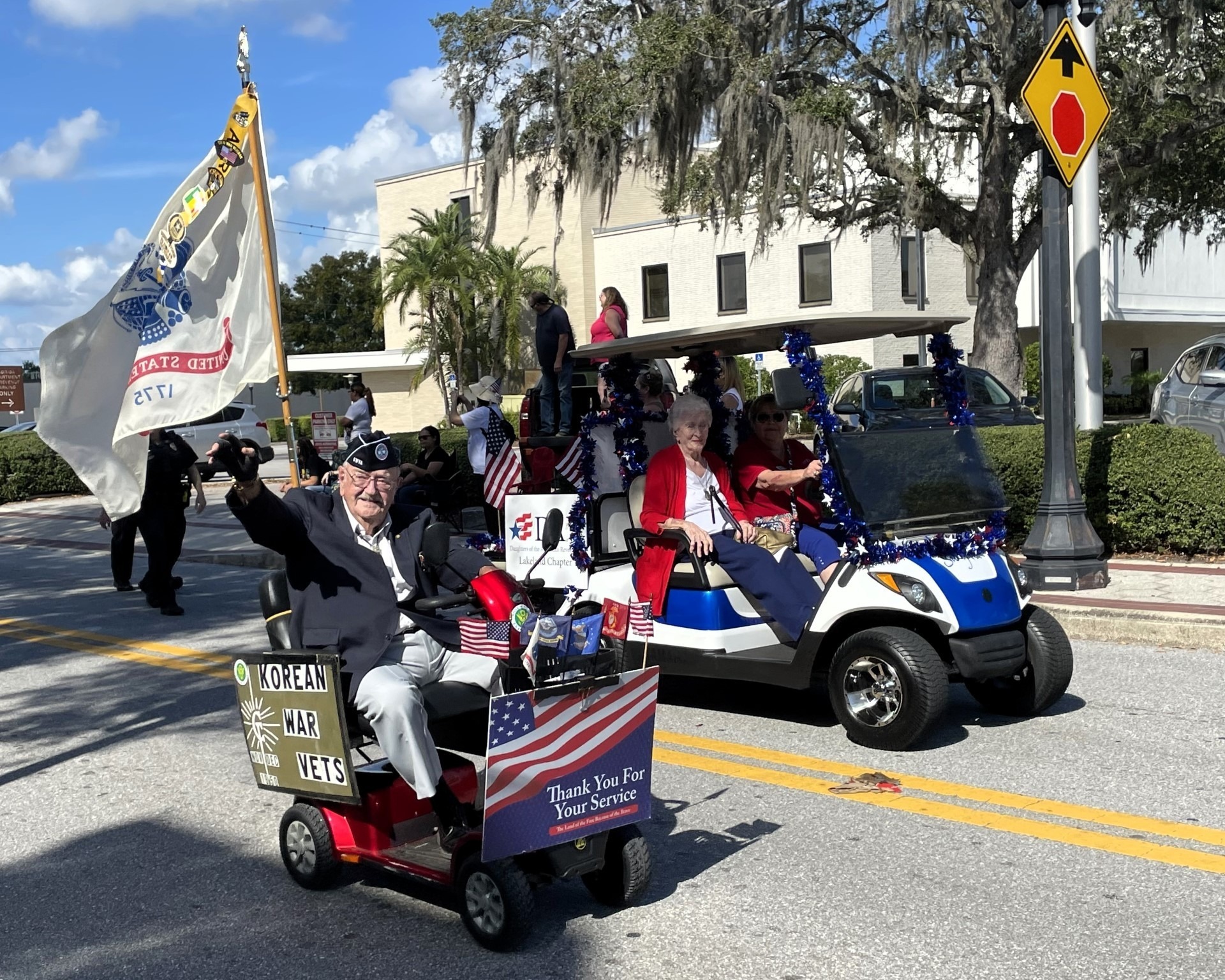 The war proved even deadlier than World War II, resulting in the destruction of all Korean cities, three million American wartime fatalities, and 54 thousand soldiers left missing in action. Of the American soldiers who died, 600 were from Florida, including Polk County.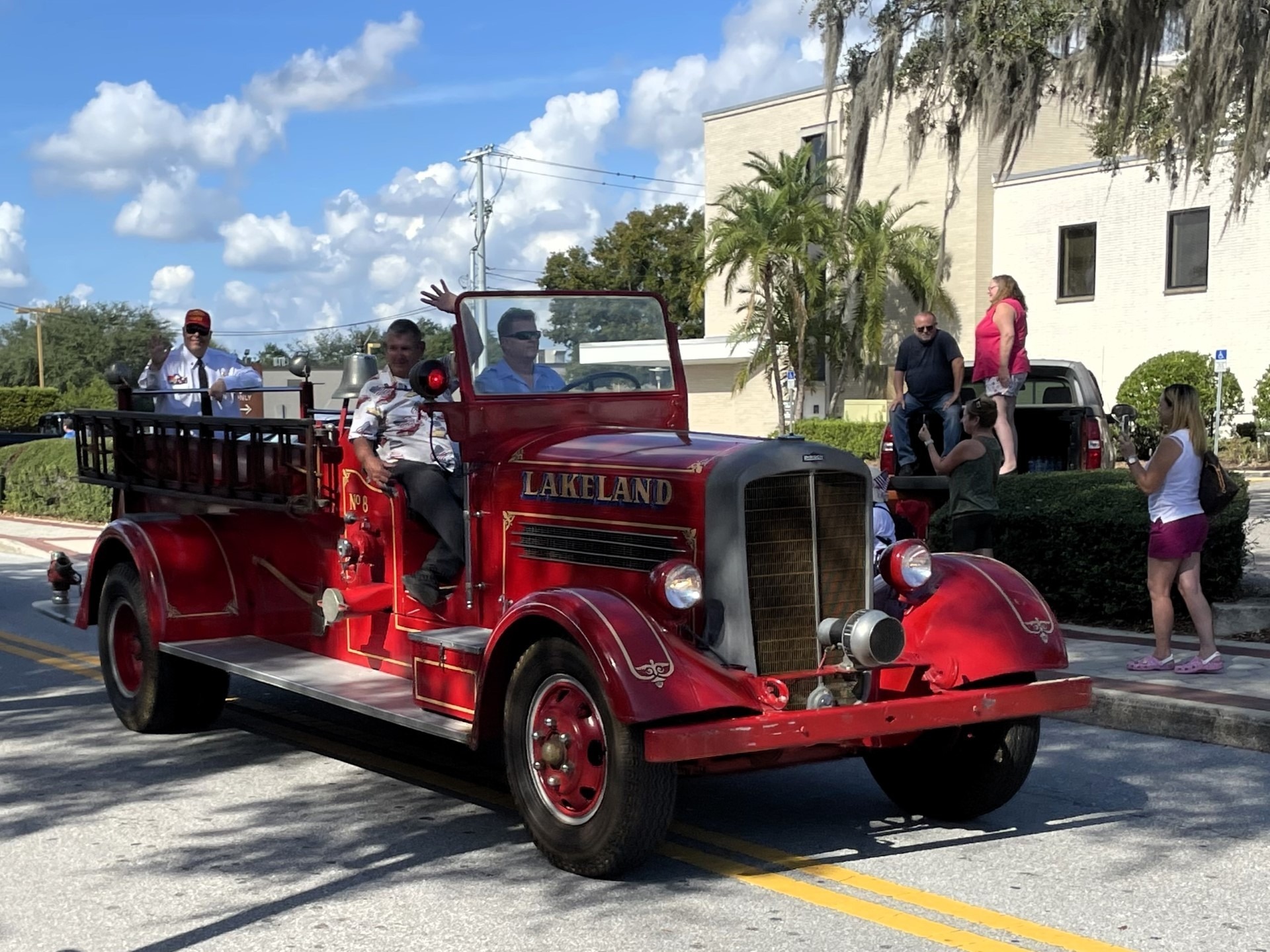 "The Korean War has seemed to have a less vivid place in America's memory, but for those who fought in harrowing combat under brutal conditions there, the memories remain indelible as they do for those who lost loved ones," said Dr. James M. Denham, a history professor at Florida State College, during his presentation "Remembering the Forgotten War" on Saturday. "We are here today on Veterans Day to commemorate the memory of those who fought in that struggle."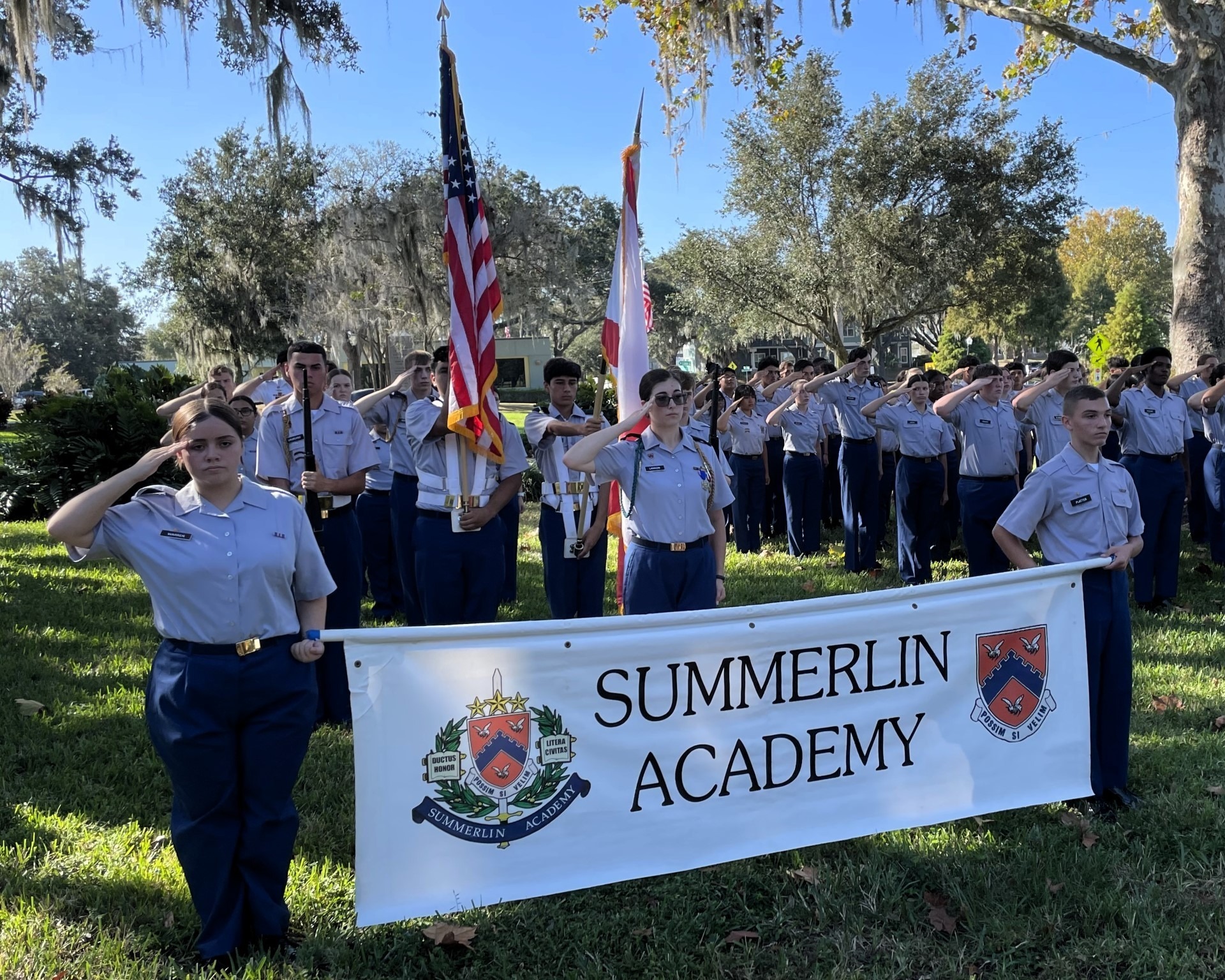 Korean War veterans were commemorated, along with other veterans from other American military service, during the annual Lakeland Veterans Day Ceremony and Parade hosted last Saturday morning in Downtown Lakeland.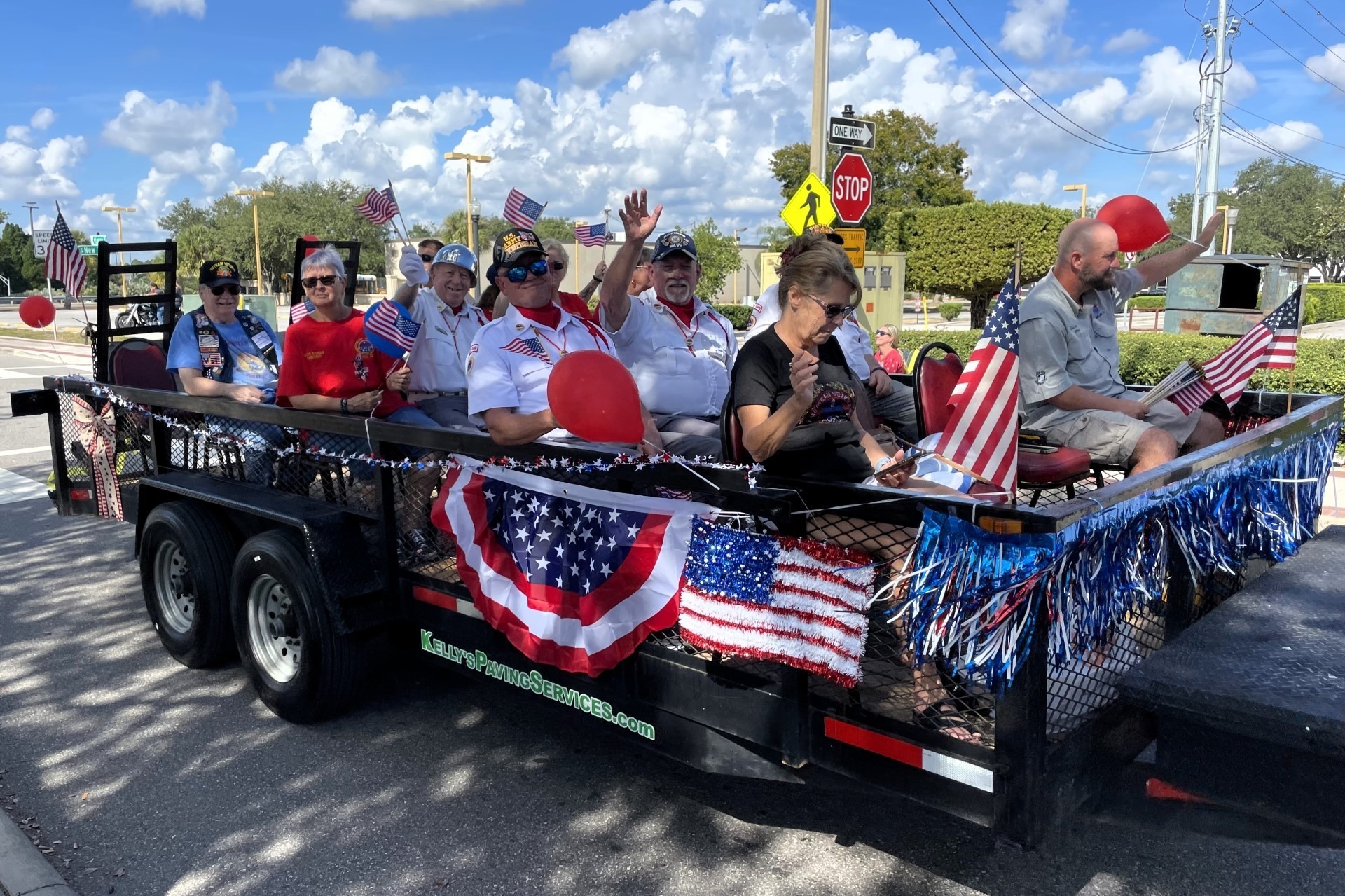 The official ceremony was hosted at Veterans Memorial Park outside the RP Funding Center in Bartow. The ceremony commemorated the 70th Anniversary of the Korean Armistice Agreement. Several veterans and military groups attended, including JROTC units, SEA and CAP cadets, and Boy and Cub Scouts units.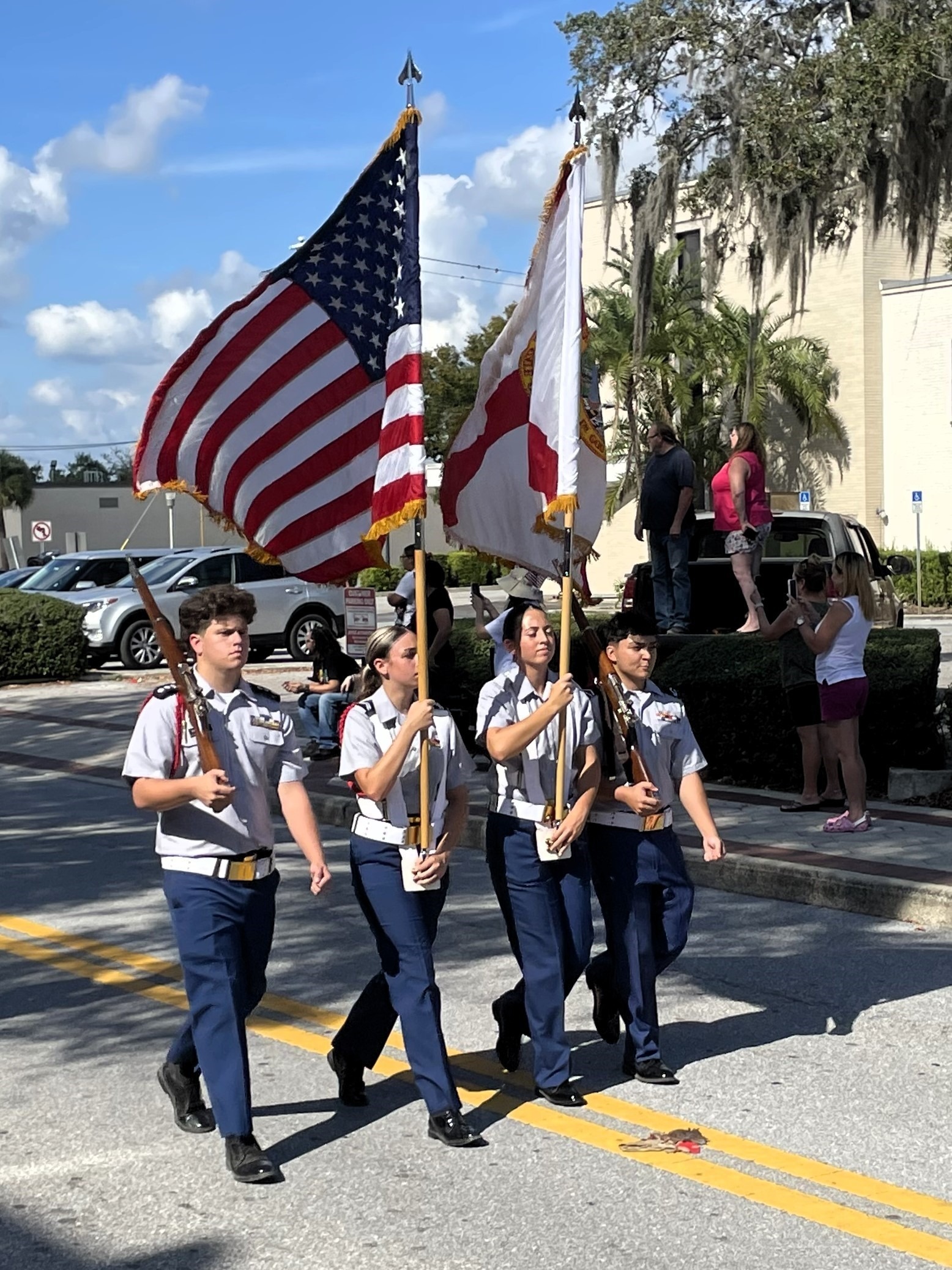 The ceremony was opened at 10 AM with introductory remarks by Colonel Gary Clark, USAF, and Chair of the Polk County Veterans Council. The National Anthem was performed by Dono Bosko, US Army Veteran, and the invocation was offered by Chief Warrant Officer 4, Greg Robinson, USN.
City Manager Shawn Sherrouse gave a welcome on behalf of the City of Lakeland. As a USMC veteran, he offered a "Semper Fi" to his fellow Marines in the audience.
"We are so fortunate to have a large veteran population in Lakeland and Polk County," he said. "Their example of patriotism, love of country, and willingness to serve and sacrifice for the common good are firmly woven into the fabric that symbolizes the character of our Lakeland community. At times, in today's society, our veterans are sometimes criticized for characteristics
of high accountability, discipline, and intensity for mission accomplishment, yet it is those exact traits demonstrated by our veterans that have made our communities and our country so great. Veterans, even in the face of criticism, please never abandon these characteristics learned from your military service that are foundational to the characteristics of our American principles of freedom, justice, and liberty for all. Veterans, continue your examples and your service. They are so appreciated by the community of Lakeland."
Following the ceremony, at 11 AM, a parade was hosted in Downtown Lakeland. Several dozen units including floats, marching bands, and fire and rescue vehicles traveled from the RP Funding Center, followed along Lemon Street, and concluded at Munn Park.