Polk to Open Debris Drop off Sites for Residents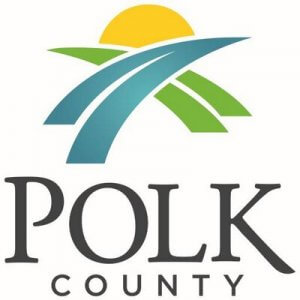 Bartow, Fla. (Oct. 4, 2017) — Polk County will open three sites Friday where residents can drop off vegetative debris from Hurricane Irma.
 The sites will be open from 7 a.m. to 7 p.m. Friday through Monday and will be at:
·         9500 Marigold Ave. in Poinciana, on the east side of the road at the new fire station
·         5901 Strickland Ave. in Lakeland, on the west side of the road at the ball park
·         Across the road from 2450 Cypress Parkway in Haines City, on the south side of the road, just east of the intersection with Lake Marion Creek Road and Cypress Parkway
 These sites will be limited to Polk County residents only and staff members will be checking identification to confirm and document their address. There will be no charge for disposal at the sites, but there are a few restrictions.
 To be eligible for dropping off vegetative debris, residents must abide by several restrictions, which include:
·         Personal vehicles (cars/trucks)
·         Trailers not exceeding 8 feet x 16 feet
·         Vegetative debris only (branches, tree trunks, shrubs, etc.)
·         Excludes commercial customers
The opening of these sites is in addition to the North Central Landfill where disposal fees have been lifted until Oct. 18.
·         The landfill hours for accepting this material will be as follows:
–       8 a.m. to 5 p.m. Monday through Friday
–       8 a.m. to 12:30 p.m. Saturday
·         Residential vegetative debris will bypass the landfill scale and will be directed to a designated staging area at the west end of the Materials Recovery Facility