Lake Wales, Florida – Lake Wales Police are investigating an early evening shooting that occurred on November 11, 2016 at 624 S. 6th St.  At around 5:30PM Officers responded to the area of E. Emerald Ave. and S. 6th St after residents called reporting hearing gun shots and seeing a female run from her residence.
When Officers arrived they spoke with Jacquelyn Jennings and Yul "Terry" Gaines.  Officers were told a subject known as "Bombay" had just arrived in a blue SUV. "Bombay" was later identified as Bobby Butler, a 34 year old Avon Park resident.  Gaines and Butler were inside the residence when Jennings reported an unknown black male wearing white pants, a red hooded sweat shirt and blue shoes walked up to the residence, pulled a handgun from his waist band, and shot several rounds toward her and the residence.  Several rounds were fired into the front and rear of the residence but nobody was struck by the bullets.  Jennings, Gaines, and witnesses reported the unknown suspect and Butler both entered a blue SUV and fled the area.  Jennings reported knowing the shooting suspect from the Avon Park area but did not know his name at the time.
Upon further investigation the shooter was identified as Leon Devince Kerney III, a 19 year old Avon Park resident. An arrest warrant was issued for Leon Kerney on November 12, 2016. In the early morning hours of November 13, 2016 the Highlands County Sheriff's Office located Kerney and arrested him on the arrest warrant issued. Kerney was charged with Attempted Murder in the 2nd degree and Shooting into a building. After Kerney's arrest, Bobby Butler was located and questioned. This case is still ongoing at this time and more charges may develop.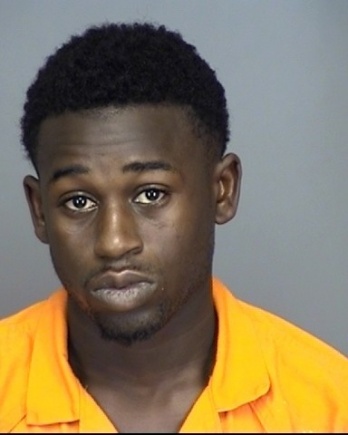 Kerney was booked into the Highlands' County Jail on the charges of attempted murder and shooting into a building. Anyone with information regarding this case is asked to contact Detective David Hernandez at (863) 678-4223 extension 264 or by email at [email protected]. You can also remain anonymous by calling Heartland Crime Stoppers at (800)-226-TIPS (8477).