by James Coulter
Brian Lamar Brady was raised by a single mother. While he did not have a consistent father figure, he did have his grandfather. Upon receiving an epiphany in seventh grade, he strived for excellence in his education. That drive led him to graduating valedictorian in high school, and later graduating from the University of Florida with a degree in finance (a college education he helped pay for by detailing vehicles on the weekend.)
His initial aspiration was to work in finance at a local truck company. When a finance position was not available, he started humbly enough with a job dispatching trucks. When finance season rolled around, he worked his way up to finance, where he specialized in insurance finance.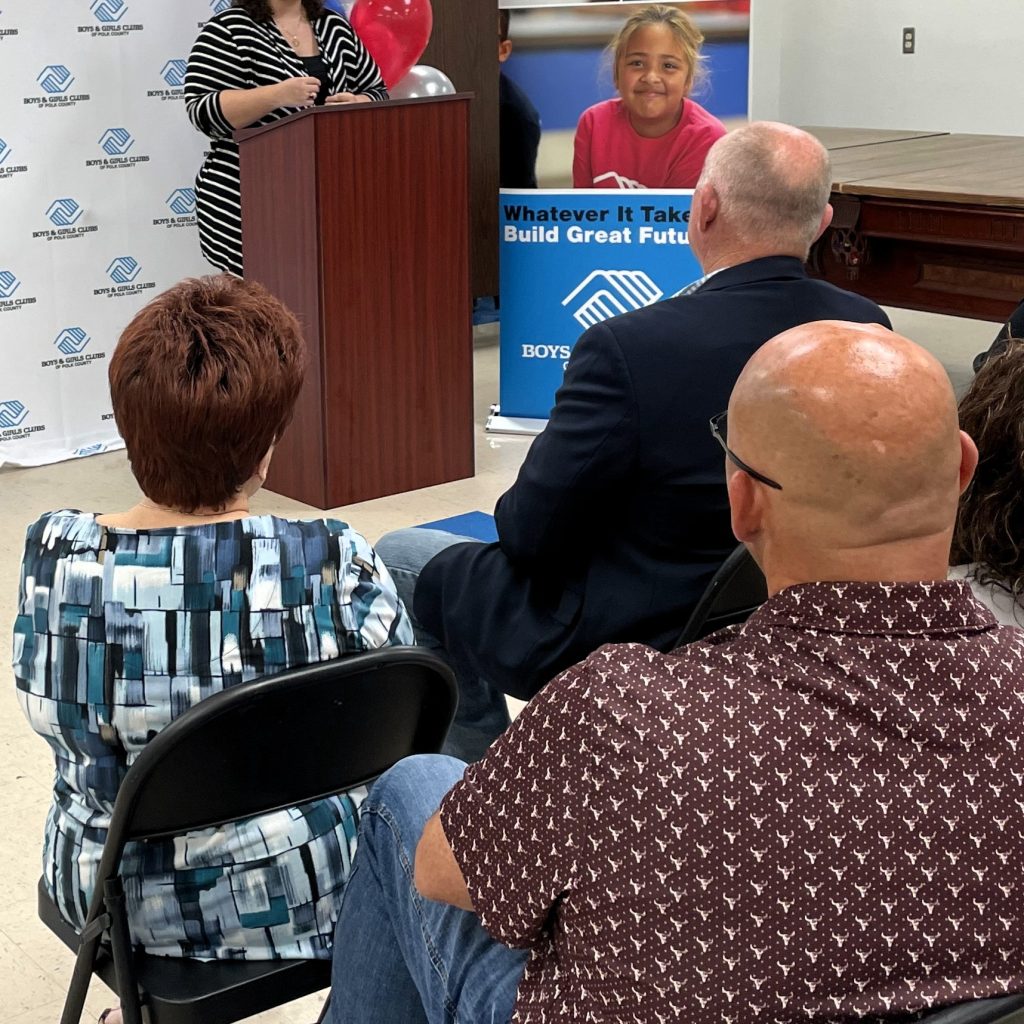 "[He] said I did not know what I was doing, all I know is what I wanted, I just saw that," his wife, Jessica Brady, said. "He would volunteer his time, and after one season, he was hired. He worked every day. Even at the height of his sickness, he was being headhunted for the acumen he gained in finance."
He and his wife, Jessica, were married for 21 years. Together, they had two children. When asked about what motivated him to do what he did, he mentioned the rough moments in his life, and how they inspired him to work harder rather than give up.
"While other people crashed upon the rocks, he used those rocks to sharpen himself, and he had people in his life who showed him and let him see there was something laid out before him," she said.
Four years ago, Brian was diagnosed with cancer. Initially, he was expected to only live for 18 months. However, he managed to fend off his cancer for much longer, and, last July, he passed away. His wife mentioned that it was his children who inspired him to live longer than expected.
"He fought every day for his children," Jessica said. "[He said] if I didn't have these kids, I wouldn't have a reason to fight this cancer."
As someone who was encouraged to overcome his shortcomings and make something of himself, the new Boys and Girls Club of Polk County facility was named in his honor during its ribbon cutting on Monday evening. His wife was honored her husband would become the "namesake of a program that will never let any Polk County kid fall behind."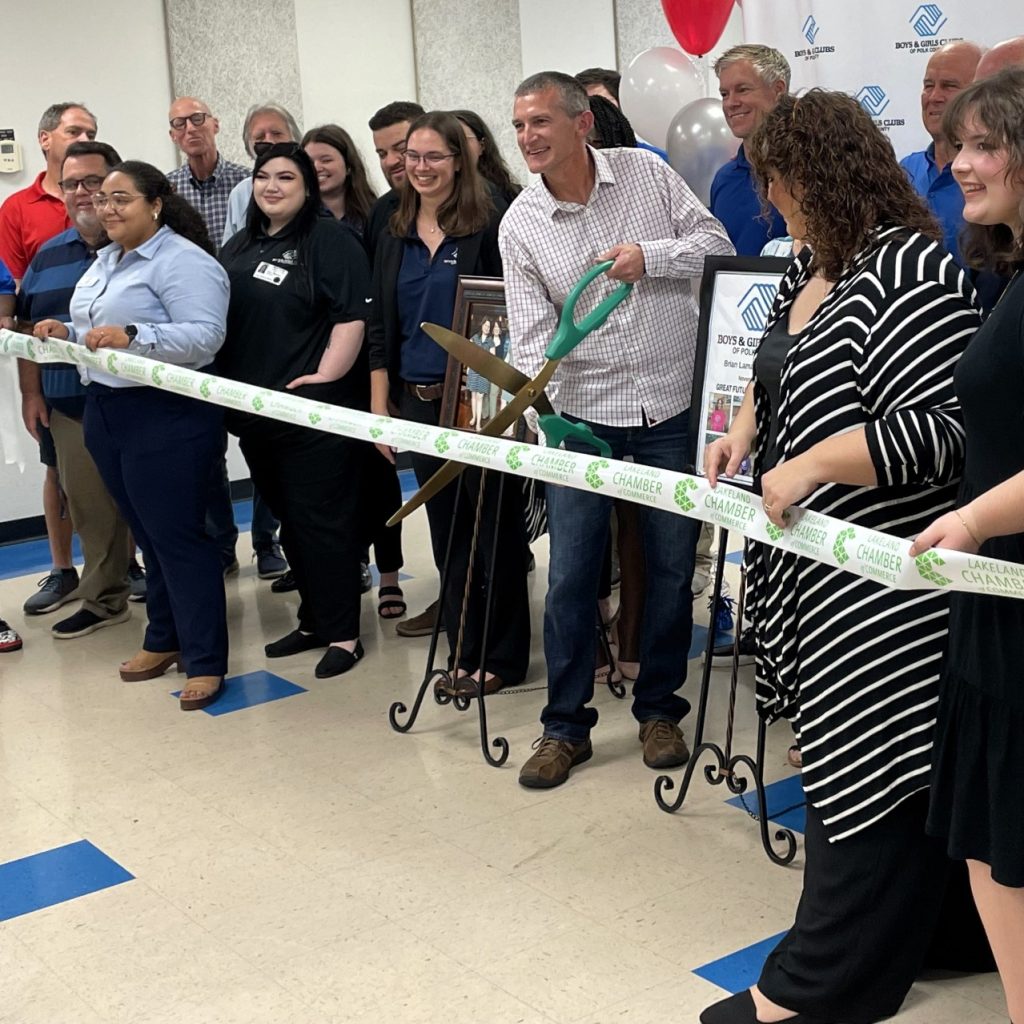 The ribbon cutting was hosted last Monday by the Lakeland Chamber of Commerce. The event was attended by several Chamber officials and by several people from the Boys and Girls Club and the Lake Gibson Middle School, where the new facility is located.
Principal Ismael Portillo expressed his honor of having his school facilitate the newest branch of the Boys and Girls Club. As a principal, he knows working with children, especially in public education, is not easy, but that hard work is more than worth it if it allows a child to reach their full potential.
"Wise men plant seeds for trees whose shade they will never sit under," he said. "That [quote] gets me up every morning because that is what we owe to our future generations. That is why we get up in the morning. That is the same thing that drives people like you to participate in the board of an organization like this."
Ashley Ray, Vice President of Development for the Boys & Girls Club, expressed her gratitude that another facility has been opened to allow them to assist local children, especially those from low-income households, and help further their education.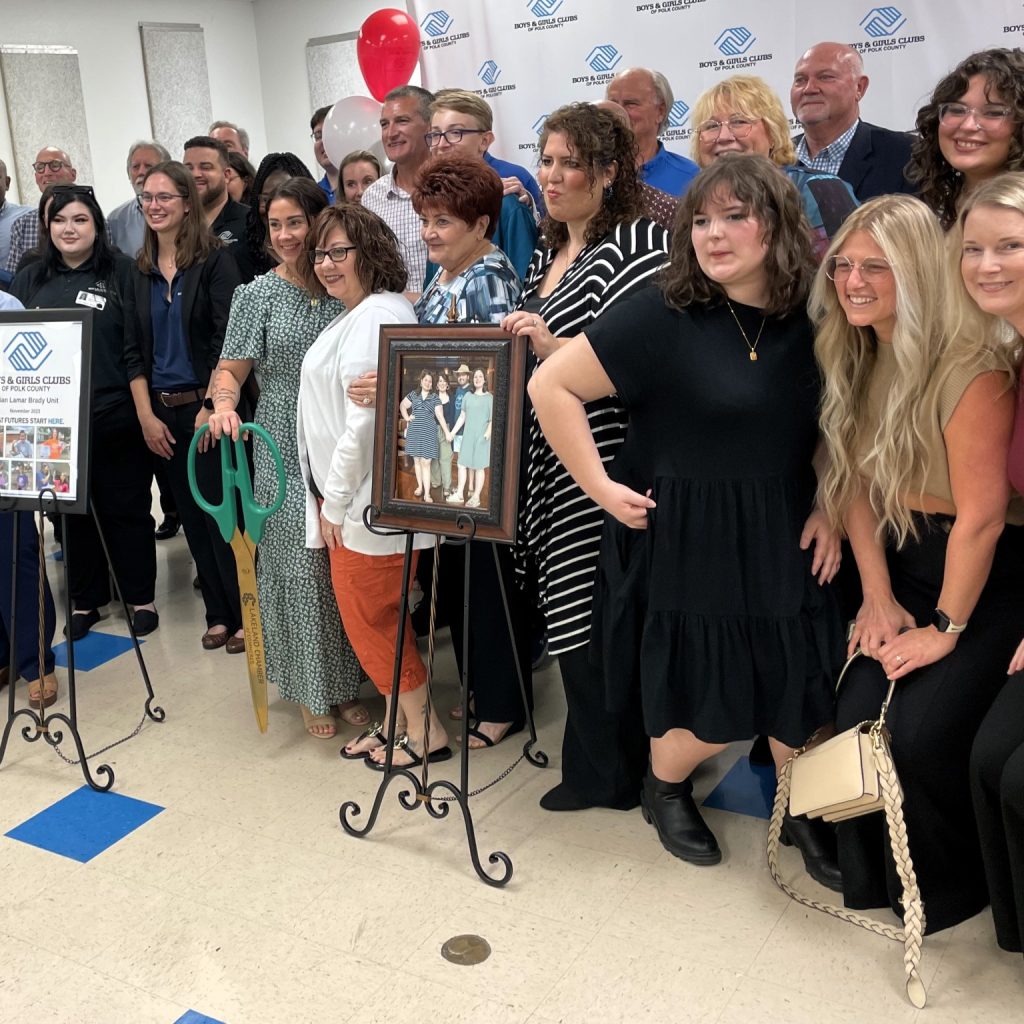 "I can stand up here and throw all the statistics at you…but at the core of everything we do, we are mentors," she said. "We provide that stability that children need especially in middle school. It is a rough age for a lot of kids. Having an extra support system is an integral part of success for these kids."
In addition, the new site will be used for the Boys & Girls Club hot meal program. This site will be their 11th location to serve hot meals. What started as serving snacks to children after school in 2010 has since grown to serve more than 800 hot meals daily across the county, said Casey Kind, Director of Food Services.
"We know without this program, many of our youth would go home with no food," she said. "We know when our kids are being tutored and trying to do their homework, that it is very hard for them to concentrate when their stomachs are rumbling. So we are proud of our food program here and are glad to add this additional stop onto our route."
For more information, visit their website at: https://bgcpolk.org/