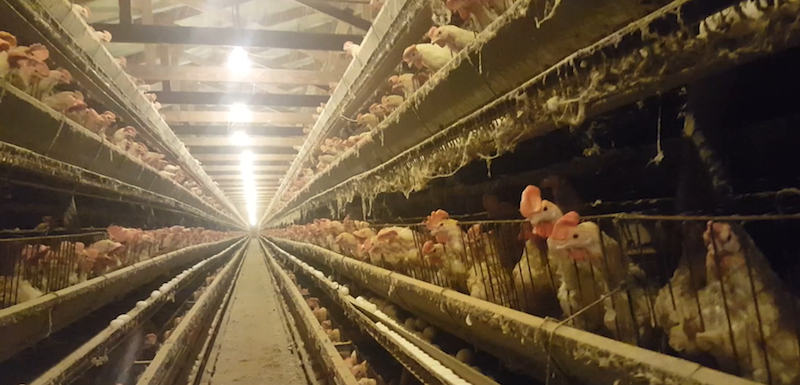 Lake Wales, FL – January 16, 2018- 
Animal Rights Activist Group claims Cal-Maine Egg Farm in Lake Wales, Florida has been abusing its chickens.
The Animal Recovery Mission (ARM) released its undercover investigation of the alleged factory farm animal abuse. Cal-Maine is a public company and is the largest producer and marketer of shell eggs in the United States.
During ARM's two Month undercover operation, an undercover investigator, a retired US Army serviceman decorated with tours of Afghanistan and Iraq, captured disturbing surveillance footage of battery caged hens. The hens are overcrowded in cages where they are trampled and strangled to death after becoming wedged in the cages. Hens are living amongst dead chickens and die regularly from dehydration, starvation, egg binding and illnesses contracted from forcibly living in unsanitary conditions.
Footage obtained by ARM's Investigator, exposes what can be described as the most deplorable living conditions and inhumane treatment subjected to laying hens in the egg production industry. The operative documented the hens in overcrowded cages where up to 10 birds were contained in one small battery cage. Inadequate water, food and sanitary environments, involving moving 'walls of cockroaches' existing amongst the trapped birds close quarters, were captured.  ARM also witnessed extreme abuse and torture to the hens who were kicked, punched, thrown, slammed against the ground, beaten to death with sticks, pulled apart alive, and jammed in cage doors where they suffered agonizing deaths from being crushed. These brutal actions are being executed by both employees of the facility and managers alike and are clear violations of company codes of conducts and animal welfare policies required to be a humane certified business.
Following it's investigation, ARM bought forward evidence from its in-depth investigation to law enforcement agents. As a result, a Cal-Maine manager, known as Matthew, has since been charged with animal cruelty, including excessive and inhumane beating upon animals under his supervision. ARM is currently working with Investigator J. Scarborough with the Polk County Sheriffs Office and assisting in any way needed with their investigation.
The Cal-Maine investigation is a part of ARM's newly developed factory farming division  in it's efforts to expose crimes against animals in factory settings  and to raise awareness to society who are purchasing these products, unaware of the abuse.
Exclusive video of this investigation can be viewed by clicking on this link: https://vimeo.com/251082120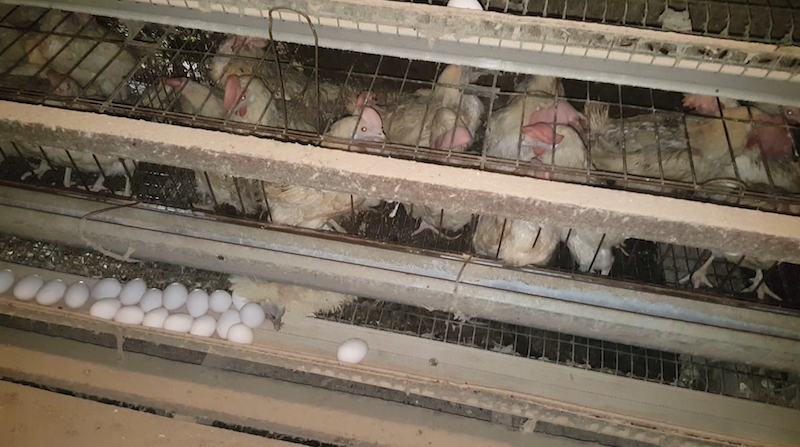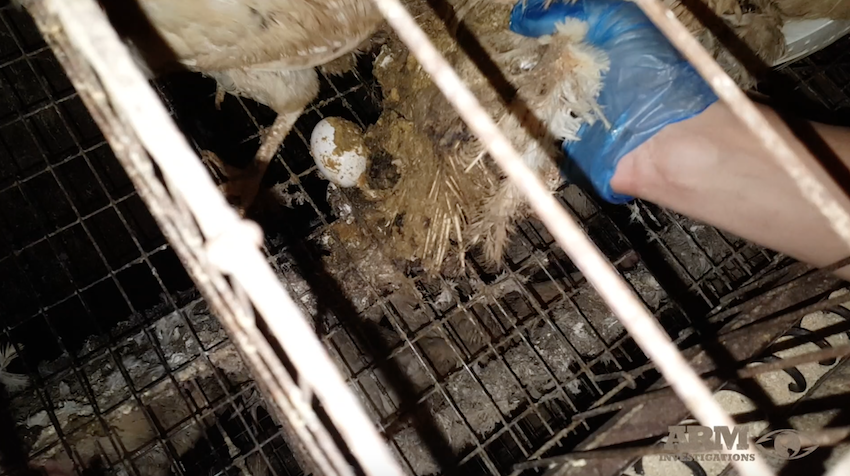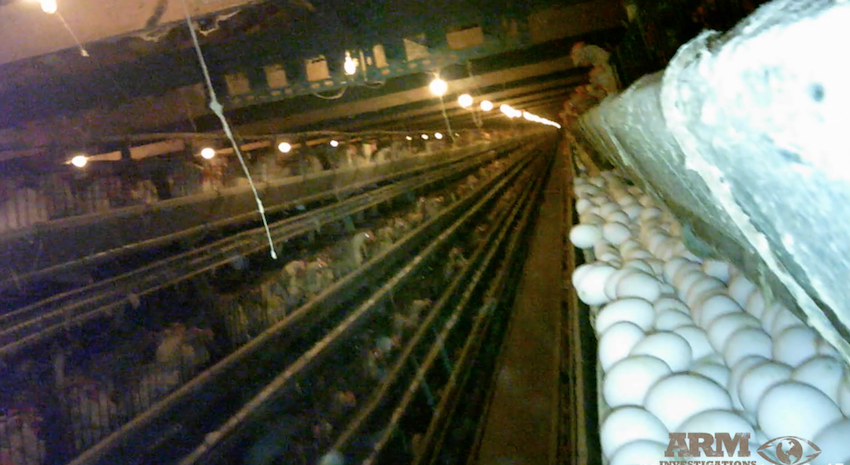 Photos provided by: Animal Recovery Mission
More About ARM and ARMs Mission
Established in 2010, Animal Recovery Mission (ARM) has become recognized as a vanguard non-profit organization dedicated to eliminating extreme animal cruelty operations worldwide. ARM's mission is to continue to be an uncompromising protective force for the welfare of all animals. ARM works tirelessly to educate the public and use innovative tactics to investigate, document and expose animal cruelty.
ARM implements direct-action tactics to investigate, document and expose illegal activities of animal cruelty. The organization's main goals are to improve the quality of life for animals and educate the public. The end result will raise awareness of the unforeseen ethical, social and environmental implications of animal abuse and produce effective changes in the treatment of defenseless animals.
ARM has become the foremost expert organization in illegal horse slaughter and specializes in condemning illegal animal slaughter farms in the United States, but their investigations are not limited to slaughter farms as they also actively investigate the black market horse meat trade, bestiality, underground animal fighting rings, animal sacrifice farms, fox & coyote penning games, bear bile farms, as well as the preservation of Wild Mustangs, to name a few.