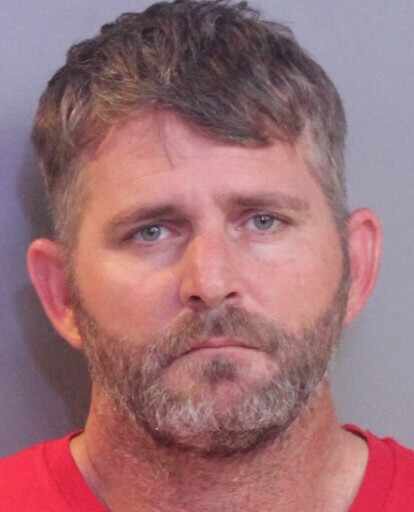 Winter Haven Police Department Press Release
Winter Haven Police Officer Arrested For Having Sex With A Minor
On Saturday, 7-29-17 at approximately 6:30 a.m., Polk County Sheriff's Deputies arrested 39 year-old William Kenna of Winter Haven for one count of Sexual Activity with a Victim 16 or 17 (FSS 794.05) (F2) after it was discovered he had sexual intercourse with a 17 year-old female.
At approximately 1:30 a.m., Winter Haven Police were contacted regarding the possible relationship between Kenna and the victim. Once police arrived on scene, Kenna and the 17 year-old victim were found together in a room alone, however they both denied any sexual act had occurred at this time. Winter Haven Police contacted the Polk County Sheriff's Office to conduct the investigation into the allegations.
According to the affidavit, the victim disclosed that she and Kenna had known each other for approximately one and a half years. She stated she and Kenna would discuss personal problems they each were having and would turn to each other when they needed advice. She stated that over time she and Kenna became close. The victim stated that approximately four months ago, she and Kenna were at his Winter Haven home and while there, they engaged in consensual sexual intercourse with each other.
Kenna, who immediately resigned in lieu of termination, was hired by the Winter Haven Police Department on 6-11-12 as a Police Officer. He obtained the reclassification of Police Officer II in July 2015.
"Our officers are expected to conduct themselves with honor and dignity and provide professional service to our citizens," said Chief Charlie Bird. "The decision Kenna made goes against everything the men and women of our agency stand for."
Kenna was booked into the Polk County Jail and is expected to make his first appearance on Sunday at 8 a.m.