Winter Haven Police ask for the public's help in identifying two surveillance camera thieves.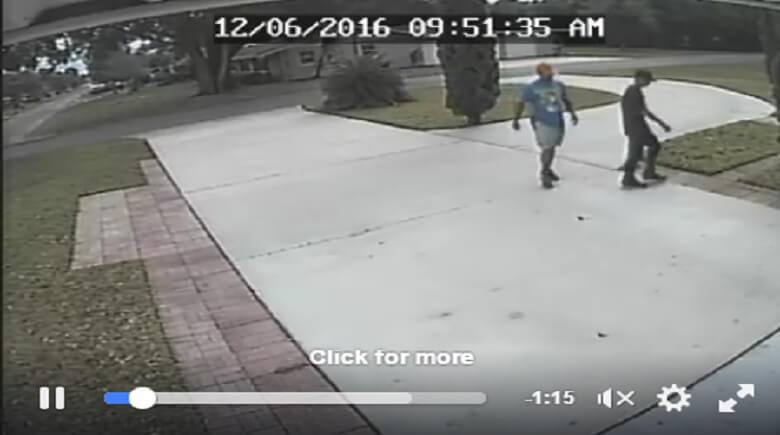 On 12-6-16 at 9:51 a.m., two males entered the property on 5th St SE in Winter Haven and took two surveillance cameras from the home.
The pair went to the front porch and one appears to knock on the door to see if anyone is home. After a few moments, the pair go to two separate areas of the home and take the cameras.
Anyone with information on their identity is asked to call Heartland Crime Stoppers at 1-800-226-TIPS (8477). Callers can remain anonymous and could be eligible for a CASH reward.
(The video attached shows both males from different angles. Once piece of the video was recorded from the screen due to a system failure during download.) Thank you for getting this out.
YouTube link to video in case attached video does not play correctly.